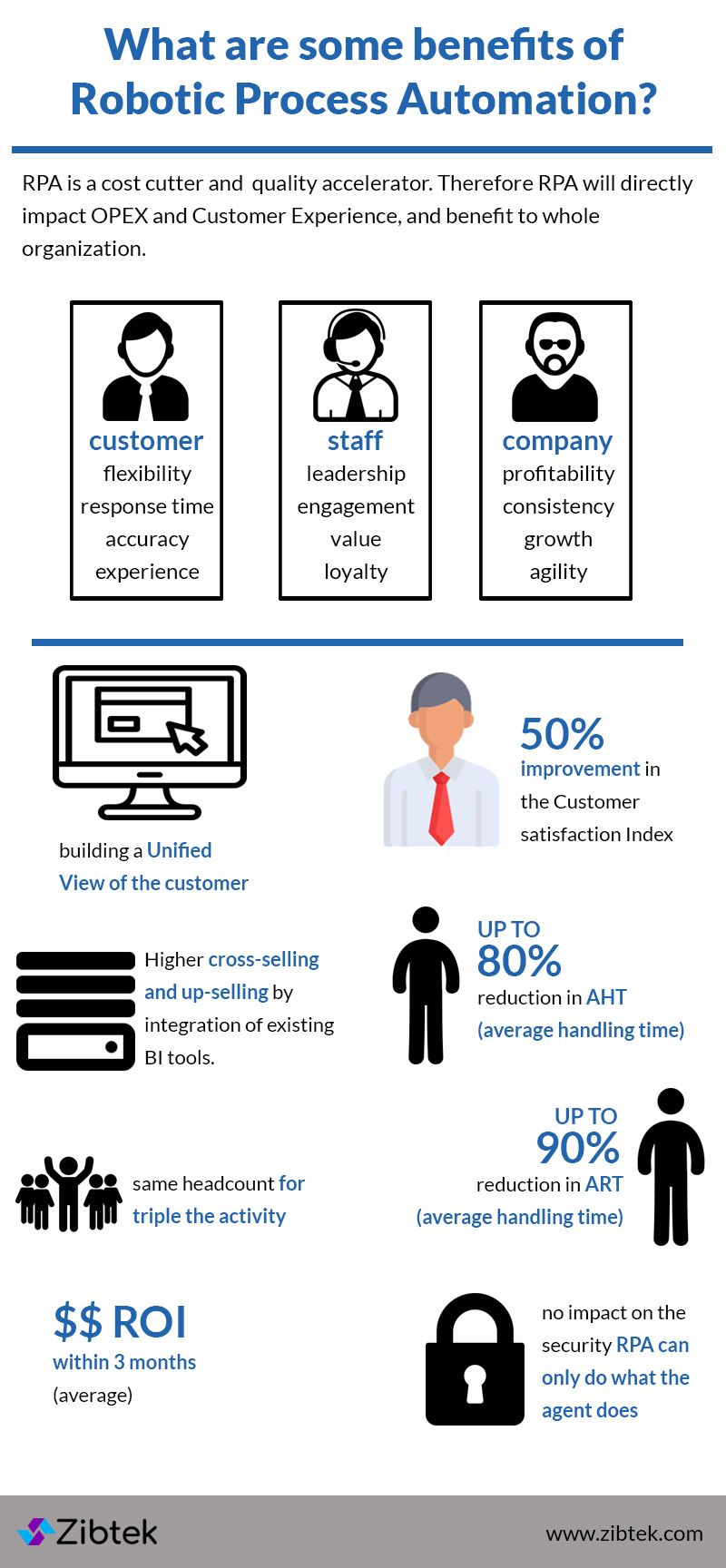 RPA is a cost cutter and quality accelerator. Therefore RPA will directly impact OPEX and Customer Experience, and Customer Experience, and benefit the whole organization.
Customer flexibility, response time, accuracy, experience

Staff leadership, engagement, value, loyalty

Company profitability, consistency, growth, agility
RPA aides to building a unified view of the customer. While providing a 50% improvement in the customer satisfaction index.
RPA also allows higher cross-selling and up-selling by integration of existing BI tools and up to a 80% reduction in average handling time.