In this blog post we ask the question How to Outsource App Development in 7 Easy Steps? To start, let's say you've decided that you need a mobile app for your business. There may be many different reasons why you want one. Perhaps you want an app that improves the productivity of your employees, or you want an app that puts your products and services directly on your customers' devices.
Whatever the reason might be, there's a real benefit to be had from getting a custom app made for your business. It's difficult for businesses to survive in this day and age without the convenience that mobile apps provide. Once you've decided, the next step is getting the app made.
Unless you have an in-house development team that can take care of the process from start to finish, you're going to have to outsource app development to a third-party. This is a fairly usual process since many companies don't have their internal development teams.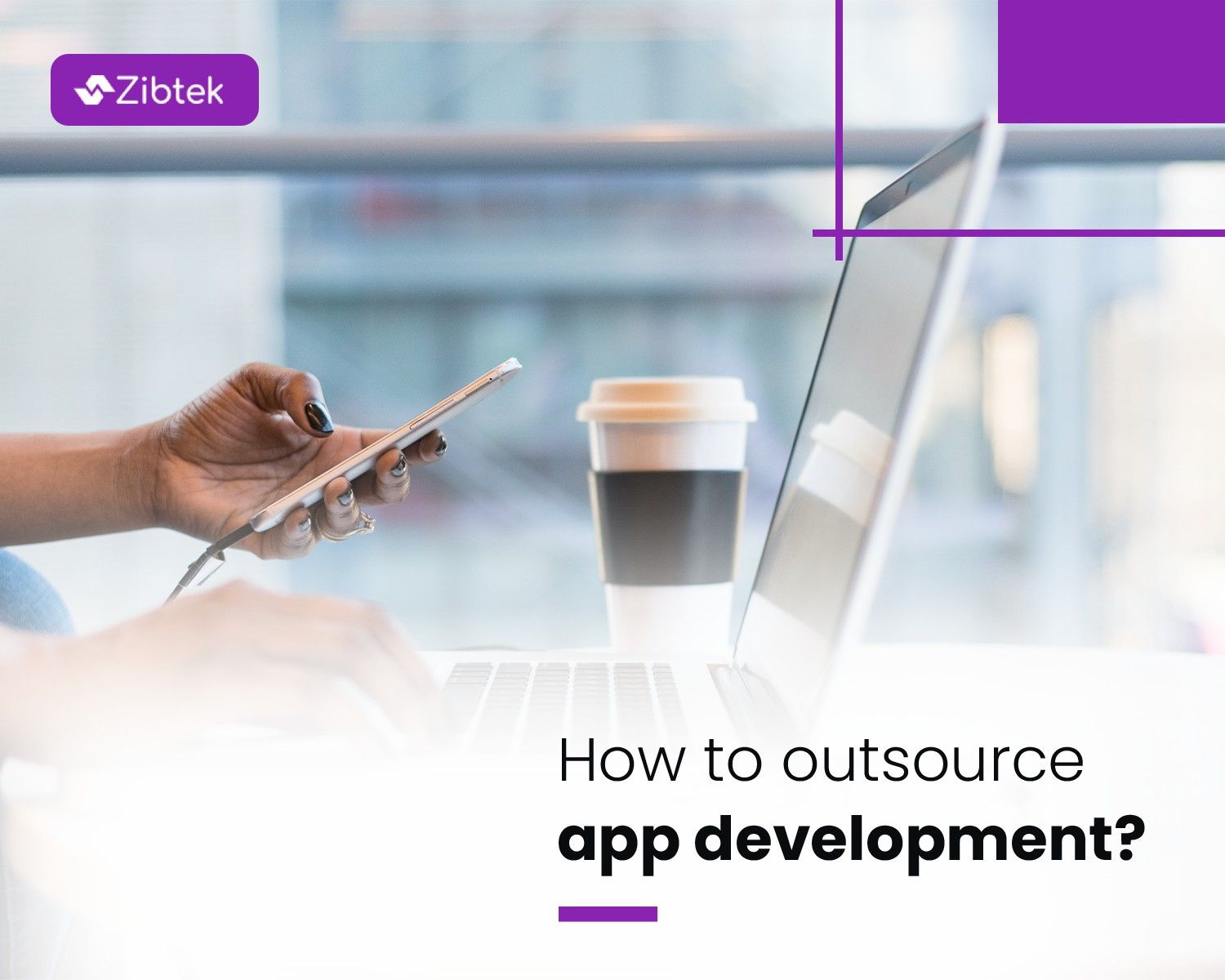 How to Outsource App Development
Outsourcing app development can be quite beneficial for many businesses. It's certainly more cost-effective than hiring a full development team. You can work with the developers that you hire to have the app do exactly what you want it to do.
The ongoing management of the app, including feature and security updates, is handled by the third-party as well. It's important to keep a few things in mind when wondering how to outsource app development before contracting developers for the job so that everything goes off without a hitch.
Know what you want

It's your business and only you understand exactly what you want to get out of the app. For example, if it's an app that's meant to be used by employees only, you'd want features that are primarily focused on helping them improve their productivity.

If you want a more consumer-facing app, you'd want it to be more feature-rich, position your products and services prominently, and enable your customers to easily get in touch should they have questions.

The developers you work with often will help out with their suggestions that they feel could improve the end result. For them to do that, though, you need to provide them with an accurate understanding of the purpose of the app, whether it will be a paid or free app, what development framework they need to use, etc.
Provide a budget estimate

Again, this is only something that you know. You will need to provide a firm budget estimate to the developers. They can let you know whether or not it will be possible to get the amount of work that you require done.

As a business owner, you'll need to decide exactly how much money you're looking to invest in the project. The developers will then provide you with an idea of whether it will be possible to achieve the objective in the budget provided. If not, they will offer alternatives.

Your budget and their proposals will also allow you to shop around for development firms until you land on one that ticks all of the boxes.
Evaluate app development companies

There's no shortage of app development companies. A simple search online yields countless results but how do you separate the best from the rest? This will require some effort on your part.

You'll need to see if you can find any reviews from their existing clients. Another great way to get a sense of their competency is to look at their portfolio. This will let you know if they already have experience in developing apps for other businesses in your industry.
Choose from an on-shore or off-shore developer

An on-shore development company will be located in the same country as you. So if your business is in the United States, you'll work with a software development company that's also in the US. This makes it easier to communicate with them or even meet with them in person should the need arise.

Off-shore development firms are located in other parts of the world. While that might help reduce the cost of development, it presents its own set of challenges, particularly related to communication. If you're in a completely different timezone, simply getting a response on an email could take an entire day, and that's only going to cause you unnecessary frustration.

There may also be complications arising out of jurisdiction should a dispute arise between you and the developer. That's one of the reasons why most major companies choose to work with on-shore developers.
Request for a project plan

Now that you've settled on a development partner, you need to form an understanding of how they're going to approach your project. If you haven't provided them with a project plan to follow yourself, then it's always best to ask them for one.

The developers will provide you with a plan that outlines what the development goals are and in what timeframe they are expected to be achieved. This will also provide you insight into how the developer is going to execute the work on your project.

You'll be able to see how they've divided up the tasks and how they're planning to proceed. This also allows you to request any changes to the plan should you so desire.
Be clear about your expectations

It's key to let your development partners know exactly what your expectations are. You're paying for their service, after all. So it's not unreasonable to have a certain expectation from them with regards to the quality of their work.

Don't be afraid to ask questions. If you feel that something is not being done according to plan or if you have a concern that needs to be addressed, reach out to your development partners and ask them to provide clarity on the matter.

This also makes the job easier for them. A client who is in the loop and wants to stay on top of things is often very happy. They can double-check everything with you and ensure that the work only proceeds in line with your expectations.
Don't forget about app maintenance

Don't think that getting an app made is just going to be a one-time expense. You'll need to hammer out some sort of arrangement that takes care of the ongoing maintenance that's going to be required for your app. If you don't have an internal development team, you're going to have to outsource this as well.

For example, if you need to have new features added to the app, you'll need to engage with the development firm again. You may also need to periodically update the app to ensure the safety of the data.

Most clients come to such an arrangement with the firm that they use for the development of their app. The developers who have worked on the app from scratch are already in a better position to support it going forward.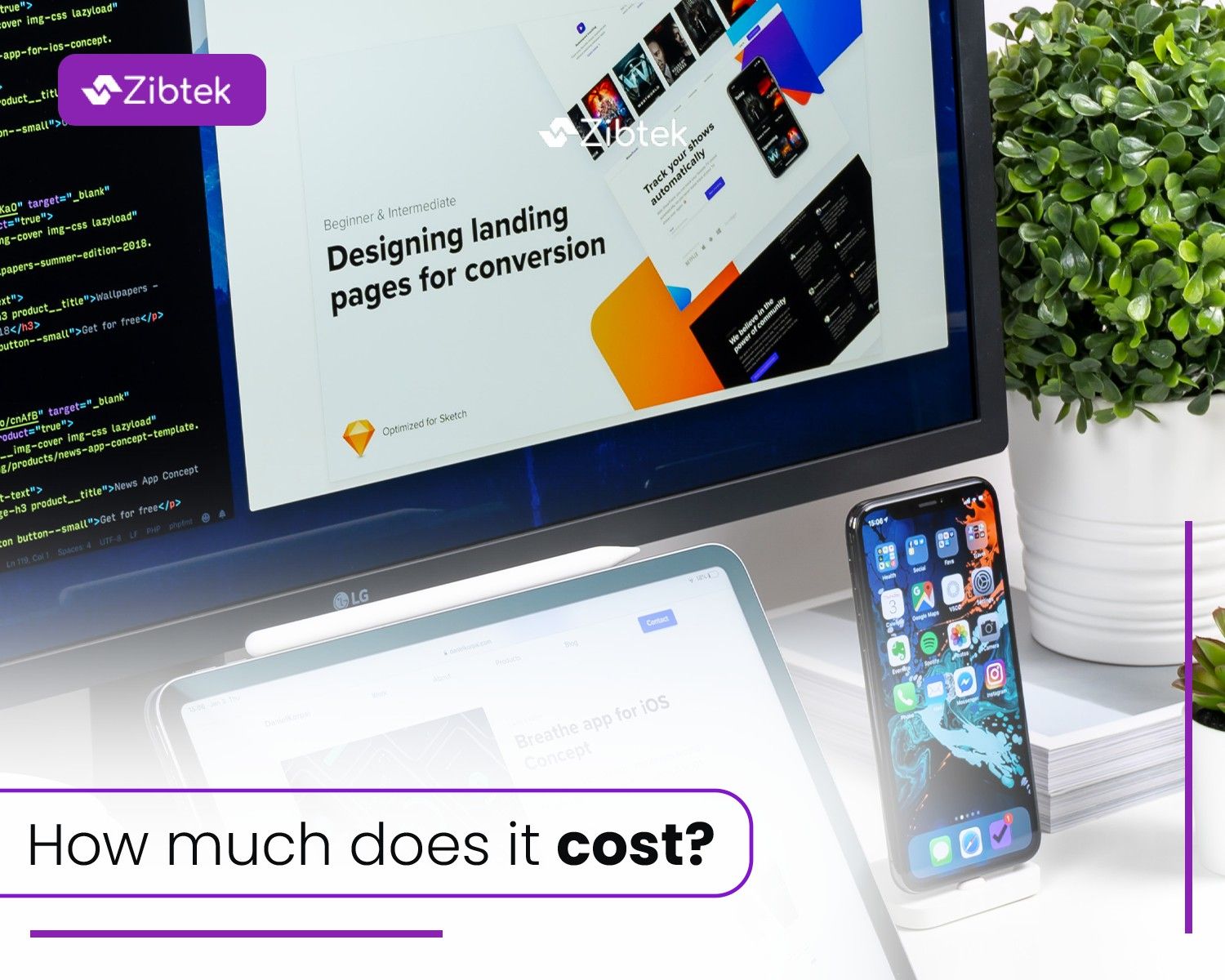 How to outsource app development? How much does it cost?
Certain variables go into figuring out how much it can cost to outsourcing app development. It largely depends on the complexity of the project. A simple app that only provides your customers with coupon codes is going to cost much less than a full-blown feature-rich app that needs to be developed for multiple platforms.
More experienced and accomplished development firms are also going to charge a higher fee compared to a startup developer, for example. That's a consideration to keep in mind as well when searching for app developers.
The well-established firms will charge a higher fee because of their proven credentials. They will have a large portfolio of apps that will showcase their abilities. This also means that they'll be able to take on more complex projects because they'll have the ability and the talent to bring them to life.
Outsource app development to Zibtek
We understand that most clients want a trusted partner when they're looking to outsource app development. They want to work with developers that are highly experienced and are capable of providing a quality product to their customers.
At Zibtek, we've been doing this for over a decade. Zibtek is one of the fastest-growing software development firms. We have worked with clients ranging from Fortune 500 companies to startups, helping them create apps that streamline their internal processes and provide them with new avenues to cater to their customers.
Zibtek is based in the United States with offices in Salt Lake City, Utah. We also manage a global talent pool of highly skilled developers. This approach enables us to provide an on-shore service to our clients in the United States while also leveraging our global talent to provide exceptional work at competitive rates.
Our team of mobile app developers can provide end-to-end development services for all major platforms. We can handle the entire project lifecycle for our clients and even provide ongoing maintenance support once the app is pushed live. If you've been looking for a development partner or are only just looking into how you can outsource app development, contact Zibtek today. Our team will be more than happy to reach out and help you through the process.