It may seem impossible now that there was a time when you couldn't buy whatever you wanted by simply using a phone or computer.
The internet has revolutionized the entire industry, giving birth to new revenue streams for businesses and significantly increasing convenience for customers.
The eCommerce industry is only set to grow as advancements in technology further improve the experience. The industry's importance has also been underscored by the COVID19 pandemic, as it enabled people to get the goods they required even when they were unable to step outside.
What is eCommerce?
eCommerce, short for electronic commerce, is simply the act of buying and selling goods over the internet. There's a whole entire industry that works in the background just so customers can order that t-shirt they really like with a tap on their phone.
There are ecommerce platforms, data analysis services, payment processors and merchant gateways, fulfillment services and more.
The business-to-consumer or B2C isn't the only eCommerce model, though, it can actually be divided into six major branches. In addition to B2C, there's also B2B, in which the online sale of goods and services takes place between businesses.
There's also C2C in which consumers buy and sell goods between themselves.
There is one constant in all of these different models of eCommerce and that's the use of the internet. Regardless of the nature of the transaction, the driving force behind it is an online platform or a portal that facilitates these deals.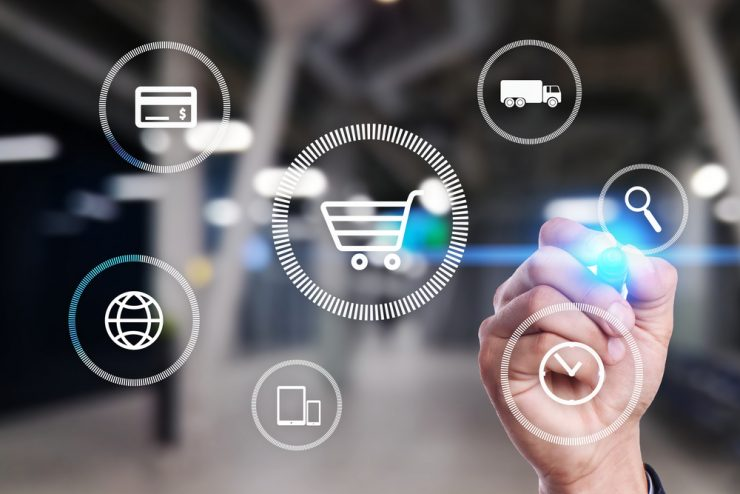 What you need to run an eCommerce business
Research is one of the most important aspects of an eCommerce business. Given the rapid growth that the industry has seen over the past decade, it has become much more difficult now to find a gap in the market. Unless proper research is not carried out, your venture may not even get off the ground.
There needs to be clarity on the eCommerce business model that you'll go with. This requires a firm understanding of your target market. A website with an online store that sells directly to consumers is better suited to a boutique instead of a company that supplies industrial machinery, for example.
Before you get started, you'll also need to register your eCommerce business and the brand name. You can then go about securing the domain name as well as the relevant handles on social media.
Once your business plan has been finalized, you can start creating the online store and then ultimately drive traffic to it in order to make sales.
The 9 most important eCommerce development services
There are many important parts that make the eCommerce machine run efficiently. This includes web development, content management, payment processing, software solutions, and more. It won't be possible to run a sustainable online business without making investments in these areas.
1. Design concept
Your eCommerce business needs a design concept that's in tune with the intended audience. The right visual elements can make your online store look more appealing to customers and thus increase the chances of them actually converting.
The design concept needs to be applied across the entire web and mobile channels so that users have a sense of familiarity with the store regardless of the device they're using to access it.
2. Web development
It doesn't even take a second for a visitor to jump from your online store to another site. That's why web development is so crucial. How your online store looks is absolutely crucial for its success. Otherwise, you'll be losing visitors before your products even have a chance of converting them into a customer.
3. Content management
There are a lot of different ways through which you can bring in potential customers to your online store. A blog or online journal continues to be among the most widely used options.
Content can tell a story and pitch the products. eCommerce development service providers can help set up a content management system for you for this purpose.
4. Software solutions
You might want to automate some processes on your online store or simply make it easier for visitors to get help.
Opt for custom software solutions that are developed with the sole purpose of meeting the needs of your business. Many online stores utilize chatbots to quickly offer support.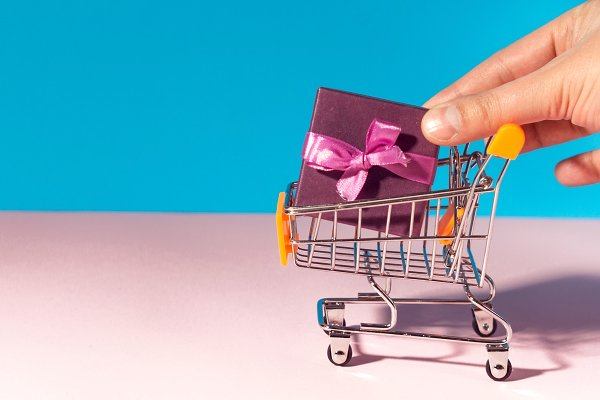 5. Shopping cart
The online version of the ubiquitous shopping cart is actually a very powerful tool for bringing in new customers. You can have a custom shopping cart developed that provides a seamless checkout experience to customers and also surface recently viewed or similar products to capture last-minute sales.
6. Payment gateway
The payment gateway is what actually executes the transaction when a customer enters their payment details on your online store. It brings that information to the payment processor used by the acquiring bank for onward processing.
A custom payment gateway allows you to have full control of the checkout experience on your store.
7. App development
The vast majority of online traffic is now driven through mobile devices. That's why it's so important for businesses to have a mobile app these days. Not only that, even your online presence needs to be optimized for mobile users. Adding an app to your sales channels has the potential to significantly increase sales.
8. UX testing
It doesn't hurt to have a fresh pair of eyes look at your online store. Perhaps there are improvements to be made to the user experience. Bring in experienced developers to carry out UX testing on your website or your app for that matter in order to ascertain where weaknesses, if any, exist and what would be the best way to go about fixing them.
9. Social network integration
Social networks are a great traffic source for any online business, given the sheer amount of time that people spend on them these days. Having a robust social media presence is necessary, and you can also have custom integrations set up so that alerts are timely sent out through your official channels about new product launches or deals, for example.
How can custom software developers build out your eCommerce store?
As you have come to realize by now, there's a lot that goes into running a successful eCommerce business. It's nearly impossible to do it all by yourself, and even if someone attempts to do that, it would probably result in a half-cooked effort that would be pretty evident.
Therefore, it's better to rely on custom software developers so that your online store can be built out properly. Think of it this way: You wouldn't want a shabby sign out front for your new retail space or an imperfect paint job on the inside.
Treat your online store as you would a physical retail store, engage experts that know what they're doing and can help guide you to make the decisions that are best for your online presence.
You may not be aware of different tools or software that other businesses in your industry have been using.
Another benefit of working with custom software developers is that they have a holistic view of the industry, since they would have worked with others in the same industry. This insight that they can bring to the table can be very valuable.
It can be something as simple as the positioning of a "buy now" button on your store. If they have experience from another project where a certain color or placement of the button led to an increase in sales, this would apply that to your project as well, thereby helping your chances of success.
The same goes for a custom shopping cart. Working with developers that have built out hundreds of online stores will enable you to leverage all of that experience. You'll be able to learn new things and be able to make better decisions for your online store.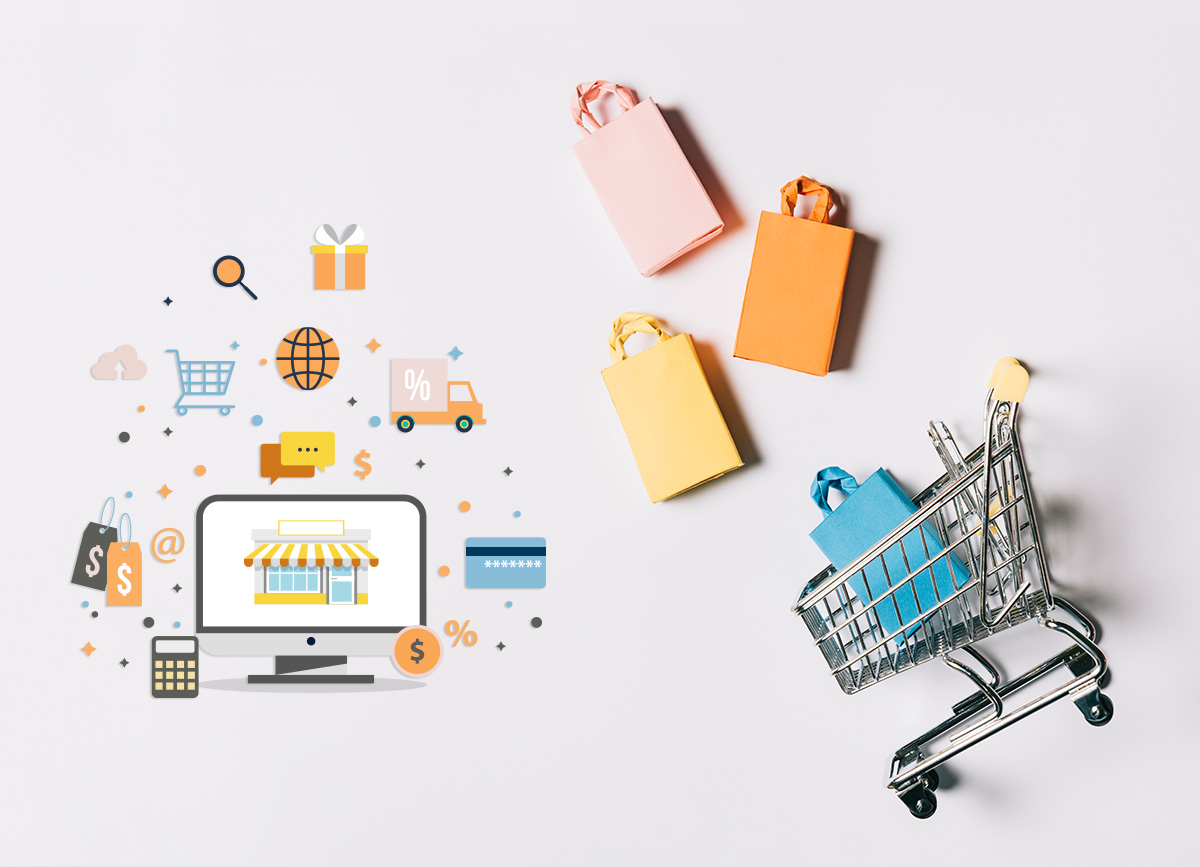 Zibtek can help
There's an obvious benefit to having a robust eCommerce experience. It makes the sales process more efficient as a result of which there's potential for the revenue to increase significantly. Having an online presence for your business is also a great way to build customer loyalty.
Whether you're just starting out with a full-fledged digital transformation or are looking to update your online presence, Zibtek can help you become the best online business in your category.
We leverage our insight to help improve your existing workflow, analyze the shopping patterns of your customers to drive more value for your business.
Our experts can help you make sense of the many eCommerce platforms available and help you pick one that works the best for your business.
If you'd rather have an online store built from the ground up just for you, Zibtek can help with the development work as well. All of the work is done keeping in mind the proper SEO structure, marketing channels and ease of use for the customer.
If you're ready to take your eCommerce efforts to the next level, get in touch with Zibtek today and learn more about how we can help improve the online presence of your business.