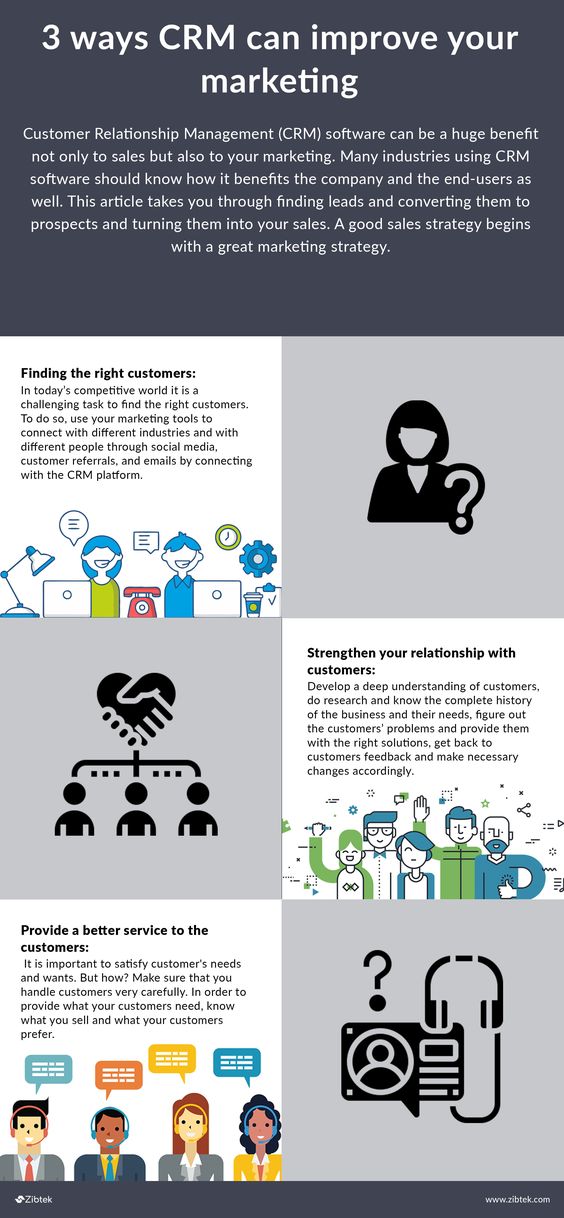 Customer Relationship Management (CRM) software can be a huge benefit not only to sales but also to your marketing. Many industries using CRM software should know how it benefits the company and the end-users as well. This infographic takes you through finding leads and converting them to prospects and turning them into sales.
A good sales strategy begins with a great marketing strategy.
Finding the right customers:

In today's competitive world it is a challenging task to find the right customers. To do so, use your marketing tools to connect with different industries and with different people through social media, customer referrals, and emails by connecting the CRM platform.

Strengthen your relationship with customers:

Develop a deep understanding of customers, do research and know the complete history of the business and their needs, figure out the customers problems and provide them with the right solutions, get back to customers feedback and make necessary changes accordingly.

Provide a better service to the customers:

It is important to satisfy customer's needs and wants. But how? Make sure that you handle customers very carefully. In order to provide what your customers need, know what you sell and what your customers prefer.