Poor Charlie Brown, every time he decides to put his faith in Lucy's assurances she'll hold the football in place, he ends up sprawled flat on his back, disillusioned and questioning his trust in others.
Why is it that we can all relate to this so well?
It's an unfortunate fact of life that everyone gets burned by someone they've put their trust in. And when that someone's a professional who you've paid a lot of money to, you can often feel downright scorched.
If you've previously been let down by a software development company, or your concern about being taken advantage of is holding you back from trusting one, this post's for you. We're going to guide you through  finding a reliable partner that delivers on its assurances and prioritizes your project's success.
What Should I Research?
It can be awfully tempting to hand over a software development project to someone promising the moon and hoping for the best. However, educating yourself on key software-related topics and terms helps level the communication field, ensuring you make informed decisions and find a dependable partner.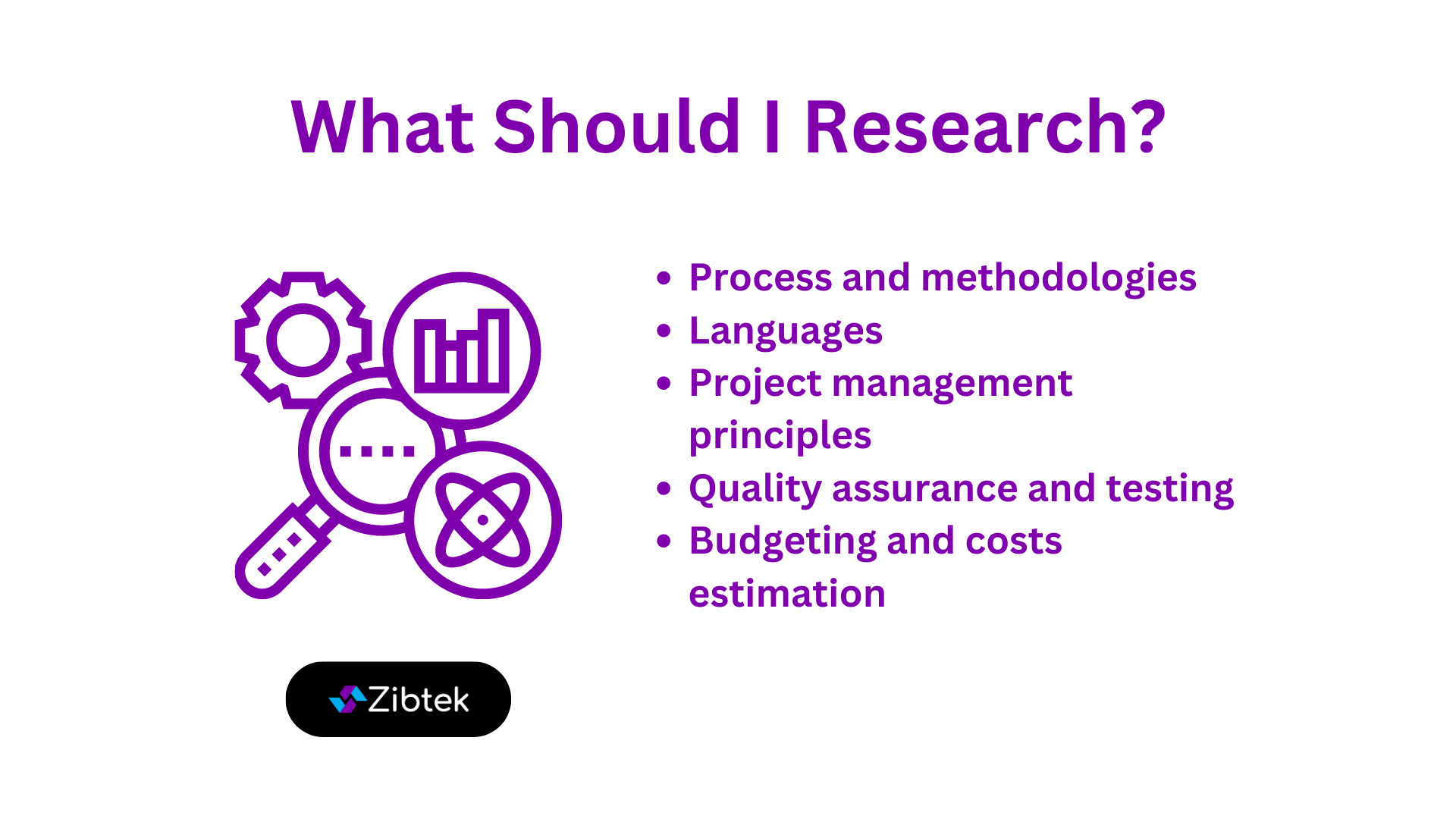 Process and methodologies. Software development methodologies include Agile, Scrum, Kanban, and Waterfall, each offering distinct advantages and approaches to project management. Understanding the basics of each helps evaluate the company's development process and determine if it aligns with your requirements.
Languages. Numerous programming languages exist to build different custom software and apps, including Java, JavaScript, Python, and Ruby. Familiarizing yourself with which languages are typically used for software or apps like yours, helps you assess whether a company's well-versed in the technologies your project requires.
Software development lifecycle. A software project's lifecycle covers everything from requirements gathering and design to development, testing, deployment, and maintenance. Knowing these stages gives you more confidence in being able to track your project's progress.
Project management principles. Setting clear goals, defining project scope, establishing timelines, and managing risks should be defining standards for any software development company worthy of your business.
Quality assurance and testing. One of the greatest advances in software development has been the automation of testing scripts. Knowing if a company conducts testing using the latest technologies to ensure software quality can help you find a reliable partner.
Industry standards and best practices. Research for yourself, industry standards and best practices in software development so you're better equipped to assess whether a company is up to speed on the latest trends and adheres to the industry's ethical principles.
Security and data protection: Learning about the latest cybersecurity and data protection measures helps determine a company's commitment to safeguarding sensitive information.
Budgeting and costs estimation. Getting burned by a software developer often goes hand-in-hand with hiring the company that made the cheapest bid. Researching what similar successful apps and software to yours should cost can help you avoid choosing a partner based solely on the lowest cost, quality be damned.
Spending some time on market research and competitive analysis is another good way to identify software development companies specializing in your niche. That said, keep in mind that experienced providers can typically deliver high-quality products and offer more comprehensive solutions that meet your goals and objectives, no matter your industry or sector.
What Green Flags Might I Find?
Unlike those pesky red ones we so often ignore because we want something so badly, green flags let you know a software development company is reliable, competent, and trustworthy. Rather than the typical "fake-out" delivered by the Lucy's of the world, these will highlight the right people to hold the ball. Our favorites for identifying a promising partner include:
Proven expertise and experience. This can be verified with a strong portfolio, positive reviews, and testimonials from satisfied and repeat clients.
Structured project management. Does the company provide regular progress updates and milestone tracking? Zibtek uses a practical agile approach to software development that ensures efficient communication and transparency throughout the project's lifecycle, allowing clients to stay informed and confident in the development process.
Emphasis on quality assurance. Development companies that prioritize rigorous testing and quality assurance show a commitment to delivering high-quality products.
Transparent pricing. No software development company worth its salt will underbid a project just to get the job. Ones that offer straightforward pricing without hidden costs or fees demonstrate professionalism and integrity, earning their customers' trust.
Post-development support. A software project doesn't end the moment after launch. Reliable development companies stand by their work and are ready to fix any issues that arise after the project's completion.
Other signs you're on the right track include finding a company willing to explore innovative solutions to address your unique needs. And if it has a lengthy history in the industry and a reputation for successfully delivering projects on time and budget, you've hit the trifecta!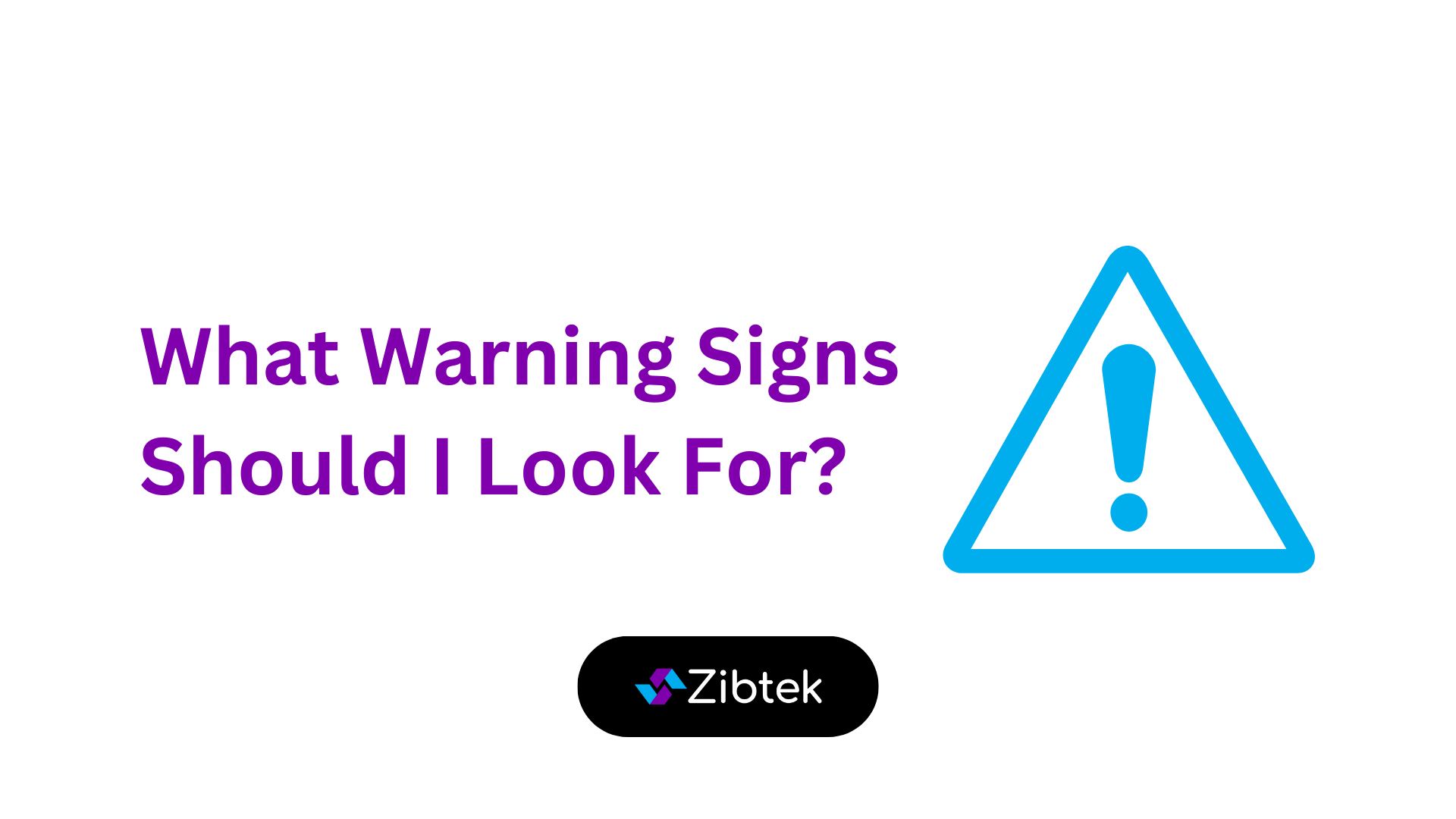 What Warning Signs Should I Look For?
So, when should you trust your instincts and run screaming for the nearest exit, putting as much distance as possible between you and the candidate at hand?
If they don't have or won't show you a portfolio of projects and a list of references.
Numerous negative online reviews frequently mention missed deadlines, low-quality work, and unprofessional behavior.
If the company is evasive, slow to respond to your questions, or talks in circles, cross them off the list.
If you start to hear grandiose promises like delivering a complex project in an impossibly short time or at a significantly lower cost than others, trust us, you're in bad company.
Companies resistant to an agile methodology aren't necessarily terrible developers, but forgoing an iterative process and structured development approach can lead to chaotic and disorganized projects with poor communication.
If they want you to pay for an initial consultation or post-development support. A reliable software company always offers a complimentary strategy session and includes post-launch support as part of its bid.
What Questions Should I Ask The Software Development Team?
If you've whittled down your potential partners list to two or three choices, asking the right questions of each one can make the final decision easier. The aim is to choose a software development company that aligns with your goals and values, creating a partnership built on trust and mutual understanding.
Why Zibtek Is a Trustworthy Software Development Partner
We're all familiar with smooth-talking, fly-by-night businesses that leave us disillusioned and, in worst-case scenarios, financially drained.Zibtek provides exceptional customer experiences from day one, matching you with experienced and highly skilled engineers who communicate transparently and deliver top-notch solutions. Our strong development track record and history of customer satisfaction are testaments to our trustworthiness and reliability. To learn more, reach out to us today.