If you've been researching software solutions for your business, there's no doubt that you may have come across Salesforce. The company provides cloud-based software services, specializing in customer relationship management services. It also offers a suite of other enterprise services revolving around analytics, automation and app development.
While many companies may only rely on Salesforce, others look to integrate it with different apps, with SharePoint being a common integration. SharePoint is Microsoft's web-based collaborative platform that links up with Microsoft Office. It's primarily used as a document management and storage system. Companies like SharePoint because of its highly configurable nature, which is why it's also a preferred integration candidate for Sales force.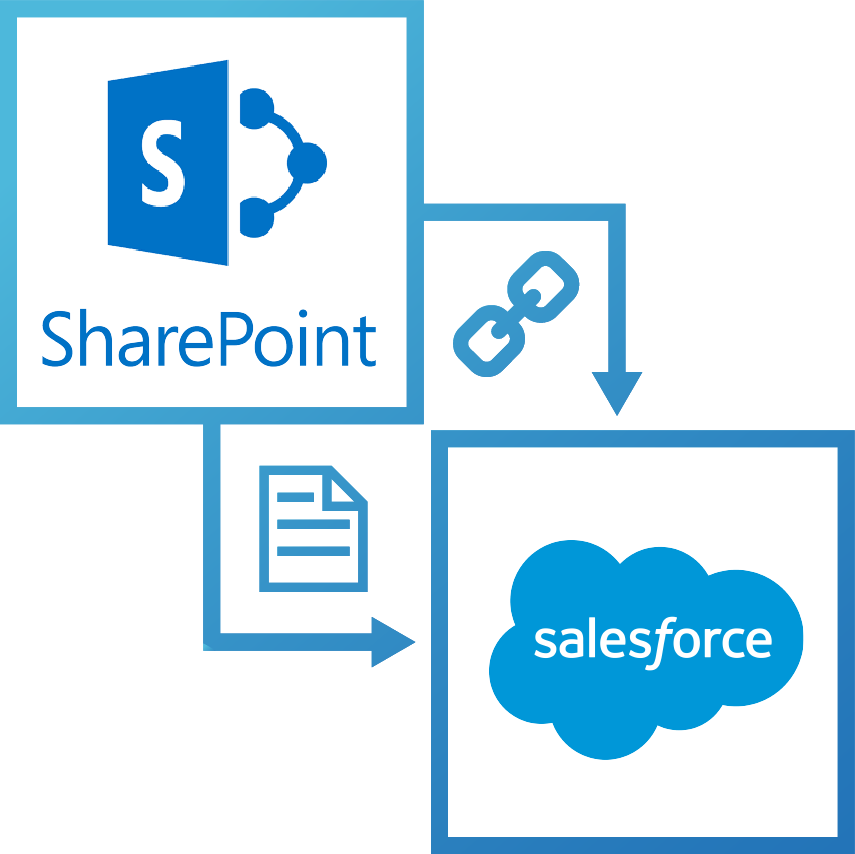 What's the point of integrating SharePoint and Salesforce?
Salesforce is one of the more expensive CRM solutions out there but the vast majority of customers that use it appear to be happy with the service. However, businesses are highly sensitive to cost, and rarely pass up any opportunity to trim their expenses in order to further boost profitability.
Good CRM solutions offer features that make it easier for employees to collaborate and in Salesforce, this task is handled by Salesforce Chatter. It's the default communication tool with user profiles, feeds and groups so that all of the users within the organization can work together.
Salesforce Chatter can do all what its users need it to do, but at a cost. For example, users on the Chatter Free tier only get limited rights so while they can see profiles and share files, they can't see any Salesforce data or edit documents within the CRM.
This means that collaboration isn't as fluid between Salesforce users and employees without licenses as it should be. It can be, but it would require buying more Salesforce Sales Cloud licenses that start at $25 per month.
Even though it's possible to bring in external users to Chatter, Salesforce only allows them access to a very limited number of features. They can't access events, calendar, content library and even contacts. So collaboration between internal and external users also suffers a disconnect.
SharePoint doesn't suffer from these limitations and doesn't cost nearly as much as it would for an organization to pay for endless licenses. By integrating Salesforce with SharePoint, they can use the latter as their collaboration tool while keeping Salesforce as their CRM.
Integration between SharePoint and Salesforce streamlines the workflow and it benefits employees. An IDC research found that 36 percent of employees' days are spent looking for information while 44 percent of the time they can't find the information they're looking for.
Advantages to a Salesforce SharePoint Integration
Cost-savings are the primary reason why most organizations opt for SharePoint and Salesforce integration. The licensing cost per user for Salesforce is significantly higher in comparison. With this integration, organizations can have a full-fledged collaborative work environment for all of their departments without having to spend a fortune on licenses.
The integration also allows for improved document management. SharePoint supports automatic file versioning management for all documents that originate in Salesforce. This means that teams can have better control on documentation with a single search experience with the ability to easily review and edit documents. Online and mobile editing support is also present alongside native sharing.
SharePoint makes document management possible on a large scale with maximum file size of attachments being 250MB, significantly higher than what Salesforce allows. Its data storage limits offer 1TB per organization in addition to 0.5GB per user license.
Disadvantages
There may be some disadvantages to this integration, particularly if it's implemented using only the tools that Salesforce makes available. Salesforce makes Files Connect available for all editions. However, organizations that want to access on-premise files sources, must have a license to an Enterprise or above edition, which can end up being considerably more expensive.
Salesforce Files Connect is normally used to integrate both services. The most current documentation for Files Connect shows that it only allows integration with SharePoint Online, even though earlier versions support SharePoint 2010 and 2013 on premises.
Some organizations may also be wary of this integration because it would require them to store files in the cloud. They might not want to do that for certain confidential files or for user data. There may be data security compliance matters which may also prevent them from storing files off the premises.
Using two separate services to manage workflow will require additional training for employees. If they're only just getting used to working with Salesforce, they might find it difficult to wrap their head around SharePoint, at least initially, which may lead to a dip in productivity.
Another disadvantage of this integration through Files Connect is that SharePoint effectively loses its focus as a collaboration hub for employees. This can cause unwanted friction between different teams.
What's the best way to integrate Salesforce with SharePoint?
Announced in 2014, Salesforce Files Connect is widely considered to be one of the best ways to integrate these two services. The company developed this centralized, universal file-sharing solution to allow organizations to easily browse, search and share files in any repository from a single user interface.
The ease of use is certainly one of the biggest draws of Files Connect. Since everything is handled using the point-and-click tools, a Salesforce admin can easily set up the integration between these services. The process happens in real-time so everything can be and running fairly quickly.
Salesforce continues to make enhancements to the Files Connect tool over time so its functionality increases and so does the number of services that it can offer integrations with. Files Connect also lets users search and work with SharePoint files within the CRM's user interface. It does that while keeping all content permissions intact.
There are other methods as well that can be used to set up the integration. Salesforce AppExchange provides access to special apps that can be used for the integration and this can also be done by a Safesforce admin. However, additional groundwork may be required to figure out settings and modifications before proceeding.
For more advanced and customized integrations, many organizations prefer tailored apps. They can opt to have a custom app developed that can provide Salesforce integration with SharePoint based on their exact requirements.
For example, sales reps would primarily work in Salesforce while business analysts would collaborate in SharePoint. A custom solution would allow a sales rep to start a discussion on a proposal without having to leave Salesforce while also being kept updated about further collaboration on it in SharePoint through automatic status notifications in Salesforce.
When the final version of that proposal is added to SharePoint, the sales rep gets updated about it in Salesforce and they can then reach out to the customer. A custom solution in addition to the Files Connect integration would allow for sync between Salesforce and SharePoint workflows.
Are there any other potential Salesforce integrations?
Companies that don't want to juggle two different services can simply make use of all the collaboration tools that Salesforce offers, such as Salesforce Files, CRM Content, Knowledge, Documents, Attachments and Extranet.
However, it's the high licensing costs that compel them to integrate with third-party services. Salesforce doesn't prevent integration, rather, it facilitates them through Files Connect.
Organizations tend to use many different apps and Salesforce makes it easy to integrate with some of the most popular productivity and collaboration apps. The long list of supported integrations includes LinkedIn, DocuSign, and the cloud-storage service Dropbox.
Salesforce also makes integration possible with the likes of Slack for virtual collaborative work spaces, Google's G Suite for additional cloud-based services, Mailchimp for email list management and Quickbooks for accurately tracking financial data.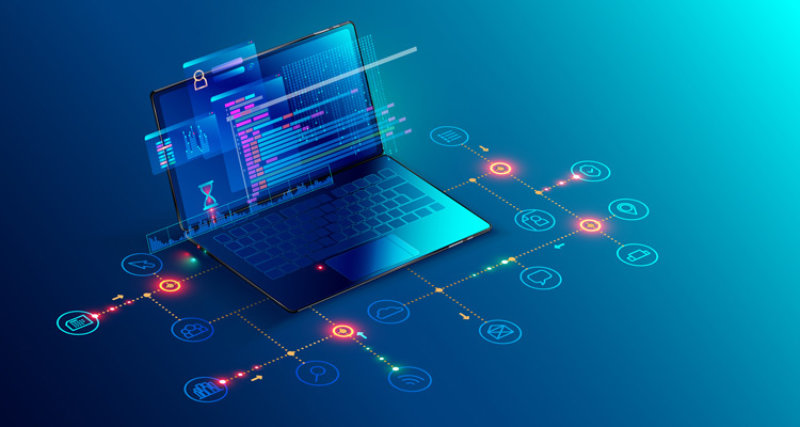 Get the right custom software for whatever integration you need.
Files Connect has several technical limitations, in that it only supports SharePoint document libraries, any other library type or list is not. There are also limitations with the indexing of files as PDF files, images and videos are not indexed in SharePoint by default.
Therefore, more sophisticated profiles will almost always require custom software, and for that you need a developer that can understand what you're looking for and has the necessary talent pool to create a custom solution based on your requirements.
The team at Zibtek is highly regarded for its software development prowess. Zibtek is one of the world's leading software development companies, working with fortune 500s and startups alike to create powerful custom software solutions that increase productivity and reduce cost.
Zibtek has offices in the United States in addition to a global talent pool of technology specialists that are all managed from the US. With ample resources available, it can quickly deploy them on any number of projects to ensure that the work is done as per the client's requirements.
Contact Zibtek today for any custom software solution you need to integrate any preferred service with Salesforce. Their experts will be happy to reach out and work with you to find a solution that works best for your organization.