Outsourcing software development isn't a new practice, but it's becoming much more desirable. As technologies advance rapidly, hiring and maintaining an in-house team of developers is expensive in more ways than one. Employee costs and the hardware and software needed to get the job done can make custom software out of reach for many businesses.
When you outsource software development, you get on-demand scalability and access to a wealth of unique and niche skill sets that might otherwise be unattainable. While the benefits of outsourcing are undeniable, there are a few things to watch out for when choosing an outsourcing company.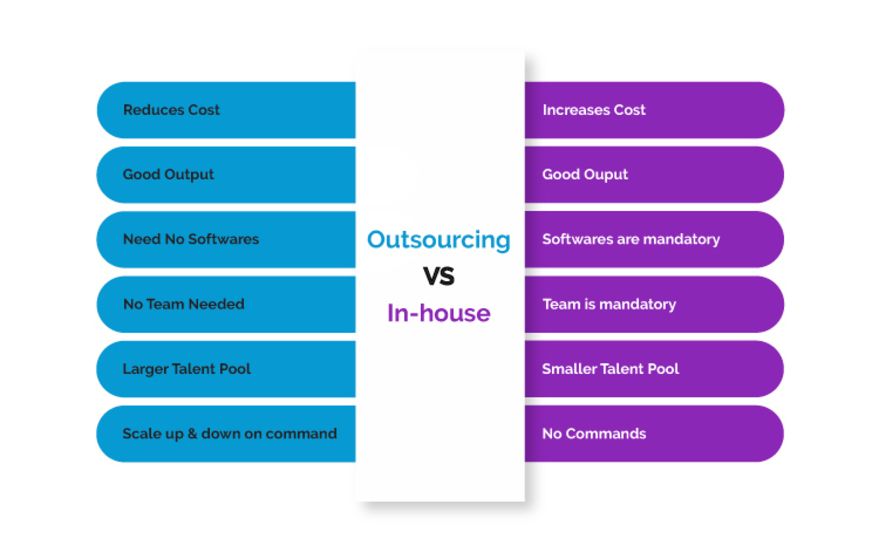 It's often said collaborating with the "right" outsourcing partner ensures a successful product launch. Today, let's talk about some of the most common ways companies get it "wrong" when conducting their selection process.
Mistakes to Avoid When Outsourcing Software Development
It seems so simple—you pay a third-party company to develop your app or software. But then you start the process and quickly realize it's anything but. Creating custom software is much more than writing code and launching a product. It's well worth taking your time to find a qualified outsource software development company that can help you achieve your goals. This brings us to our first mistake.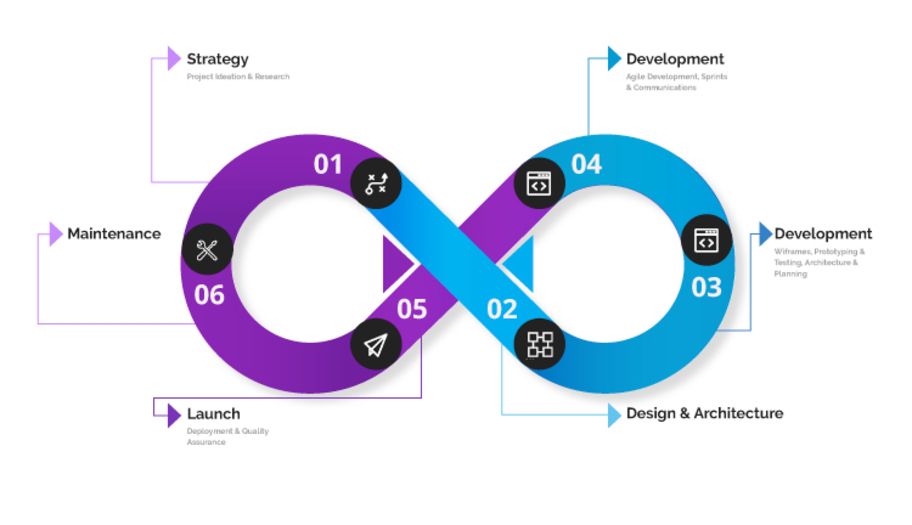 Mistake #1: Not Knowing What Your Goals Are
You might know what you want your software or app to do, but do you know how you want to get there? Clear, realistic expectations and a well-defined project scope help your outsource team complete the project on time and deliver the product you envision. It also makes for a super smooth relationship. Here are just some of the things to consider when planning your project:
Are you starting from scratch or building on an existing solution?
Does the software need to integrate with existing solutions?
Is the app for internal use only, or is it customer-faced? Do you intend to sell it?
Will the app use smartphone hardware?
Do you already have some source code you want to use?
What, if any, are your industry-specific regulations?
Will you need your outsourcing partner to also perform ongoing maintenance?
Clearly define what you want to accomplish within the outsourced relationship, and you stand an excellent chance of a successful launch.
Mistake #2: Failing to Budget
Cost is a crucial consideration in outsourcing, but it shouldn't get in the way of quality. Outsourcing tends to reduce the cost of software development, but that doesn't mean it comes cheap. Knowing your budget ahead of time helps you and the software developer quickly determine if a partnership is feasible. A healthy dose of pragmatism helps here, too. If you talk with multiple providers you like, but they all seem to be quoting above your budget, you might need to reassess if your cost expectations are realistic. One of the worst decisions you can make is to go with the cheapest company that promises to deliver everything when other companies have told you it's not possible.
Mistake #3: Not Asking About Methodology
No matter how awesome your app or software idea, if the methodology your software development partner uses results in a slow time to market, you're not getting the ROI you deserve. Zibtek uses a "practical Agile" approach to software development that focuses strongly on a project's entire lifecycle. Agile methodologies setting up phases of development make collaboration clear, concise, and effective. The result is predictable delivery dates, better project control, and a higher-quality product.
Mistake #4: Not Establishing Communication Ground Rules
Regular two-way communication is tantamount to success. Transparency throughout the development process is crucial as it minimizes misunderstandings and assumptions, ensuring the entire team, including the product owner, is on the same page.
Good communication starts from day one. Asking the big questions up front helps you know what to expect. Important asks might include: What is the technical focus of your company? What is your process? What is your security policy—how do you handle disaster recovery and data security? How do you ensure our data is properly secured?
Mistake #5: Not Researching Your Choices
Any outsource development company worth their salt will share case studies with you. Does the company work with businesses and industries similar to yours? Do the work examples clearly explain the owner's goal and the solution? Remember, coding isn't everything—though you won't get your product without it! Many software developers lack the business competencies to convert your vision into function.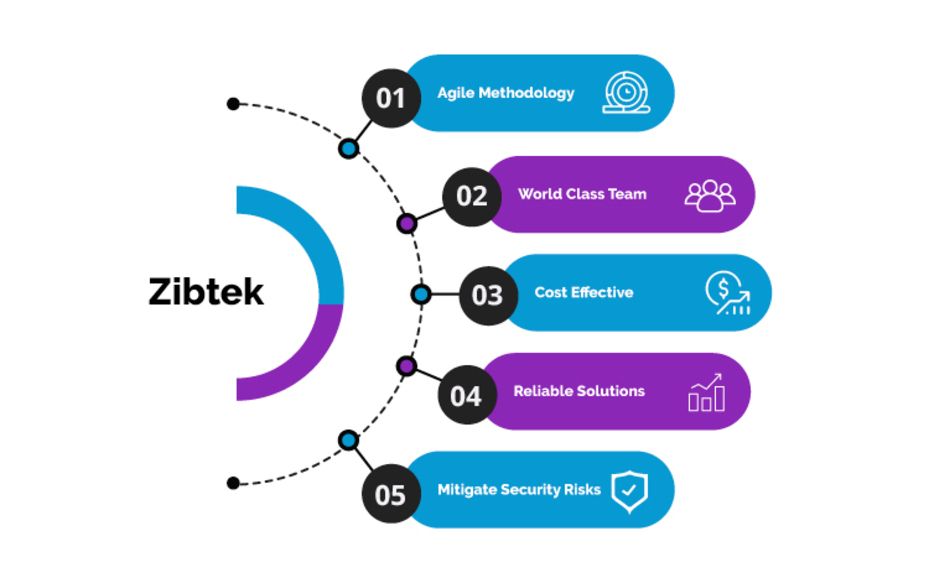 For Outsourcing Software Development, Work with a Reliable Company
Outsourcing software development is an excellent way for your organization to achieve its digital goals. You get access to a larger talent pool, can scale up or down on command, and mitigate security risks. Zibtek helps companies develop custom software from start to finish. Our world-class teams deliver cost-effective and reliable solutions on time and on budget. To learn more about how we do it, get in touch with us today.