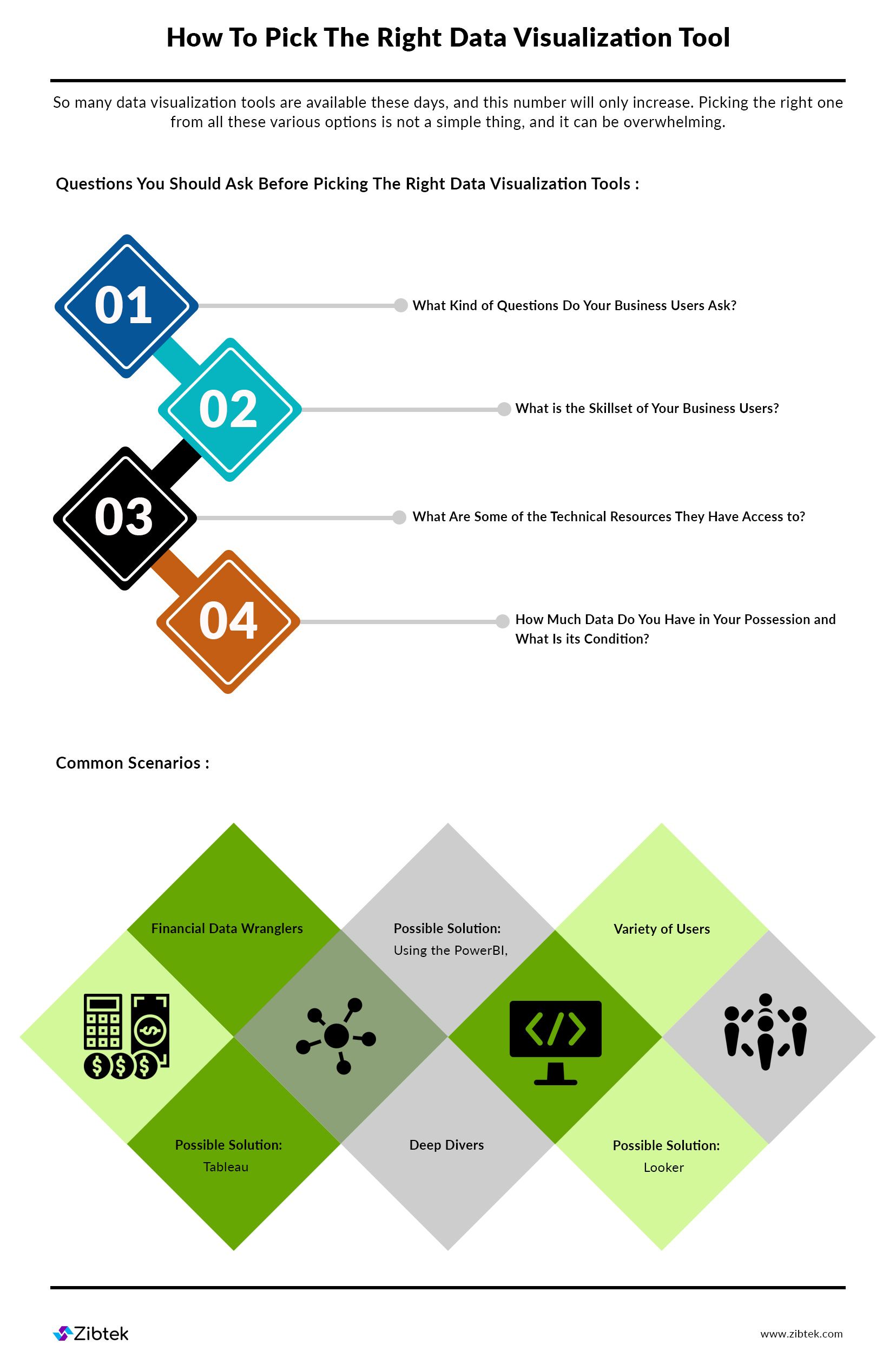 So many data visualization tools are available these days, and this number will only increase. Picking the right one from all these various options is not a simple thing and it can be overwhelming.
Questions You Should Ask Before Picking The Right Data Visualization Tools:
What kind of questions do your business users ask?
What is the skillset of your business users?
What are some of the technical resources they have access to?
How much data do you have in your possession and what is its condition?