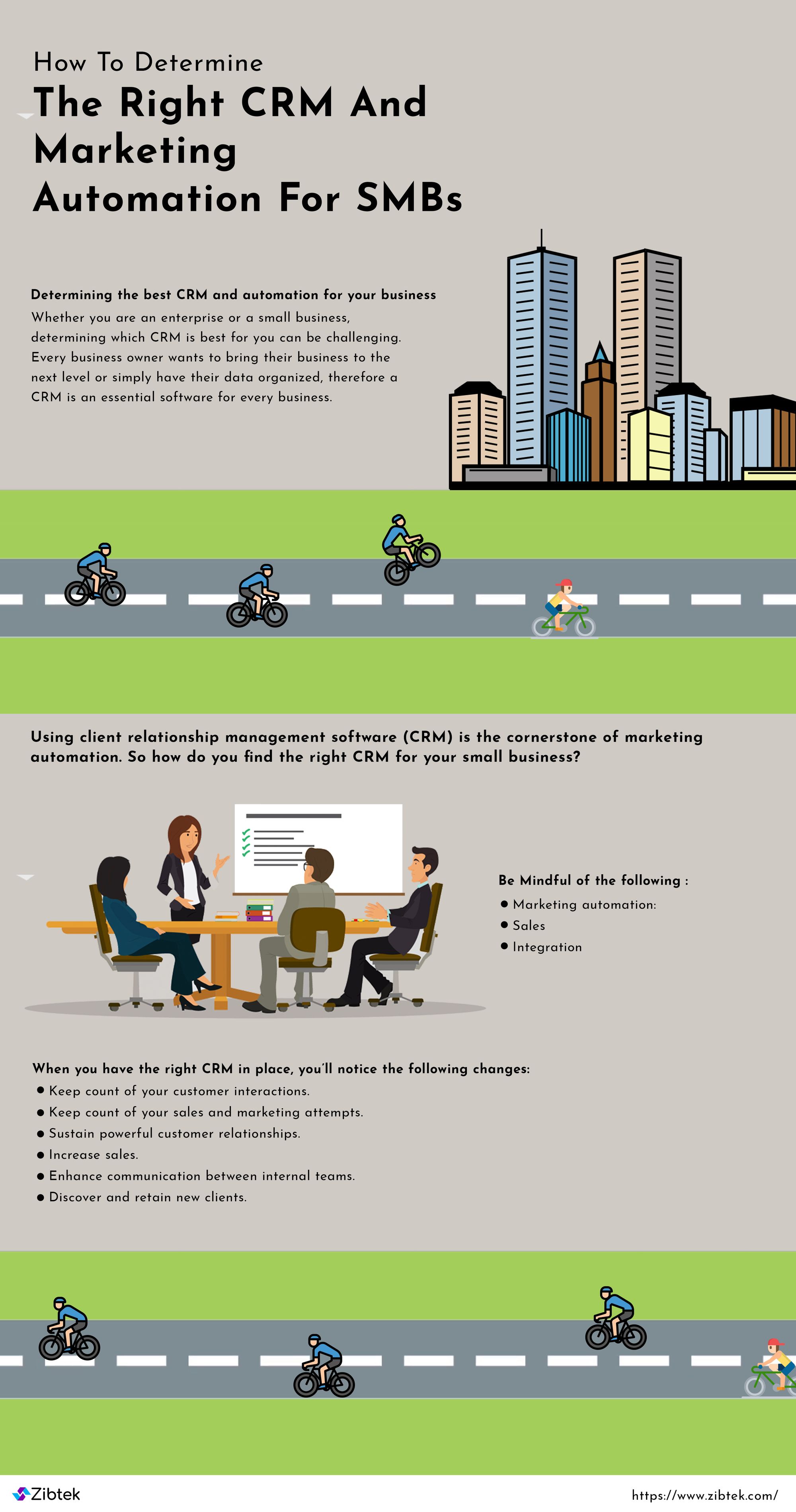 Determining the best CRM and automation for your business
Whether you are an enterprise or a small business, determining which CRM is best for you can be challenging. Every business owner wants to bring their business to the next level or simply have their data organized, therefore a CRM is an essential software for every business.
Using client relationship management software (CRM) is the cornerstone of marketing automation
So how do you find the right CRM for your small business?
Be Mindful of the following:
Marketing automation
Sales
Integration
When you have the right CRM in place, you'll notice the following changes:
Keep count of your customer interactions
Keep count of your sales and marketing attempts
Sustain powerful customer relationships
Increase sales
Enhance communication between internal teams
Discover and retain new clients