The key to a thriving organization is seamless internal collaboration. It's absolutely vital for all of the various departments within the organization to collaborate. They can't exist in isolation as it is only through their joint efforts can the business goals be met.
There's no shortage of software and services that make internal collaboration easier. In this day and age, it's highly important that any such service be secure, powerful and flexible. Microsoft is well aware of those business needs and it addresses them with SharePoint.
What is SharePoint?
SharePoint is a very capable collaboration and content management platform. Microsoft has developed it from the group up to make it easier to share and manage content, knowledge, and applications to increase efficiency in teamwork and to enable seamless collaboration across the organization.
With SharePoint, teamwork is simplified with dynamic and productive team sites for every department, project team, and division.
They can then share files, data, and resources among them and also customize the site to suit the team's objectives. Collaboration is possible with team members inside and outside the organization across PCs, Macs, and mobile devices.
It's possible to build a cohesive intranet with SharePoint. Common resources can be shared among different teams to drive efficiency for the entire organization.
Powerful search functionality is built into SharePoint, making it easy to harness the collective knowledge of the organization in just a few clicks.
SharePoint's success in the industry is denoted by the fact that it's used by more than 200,000 organizations across the globe with over 190 million people having SharePoint for intranets, content management, and team sites.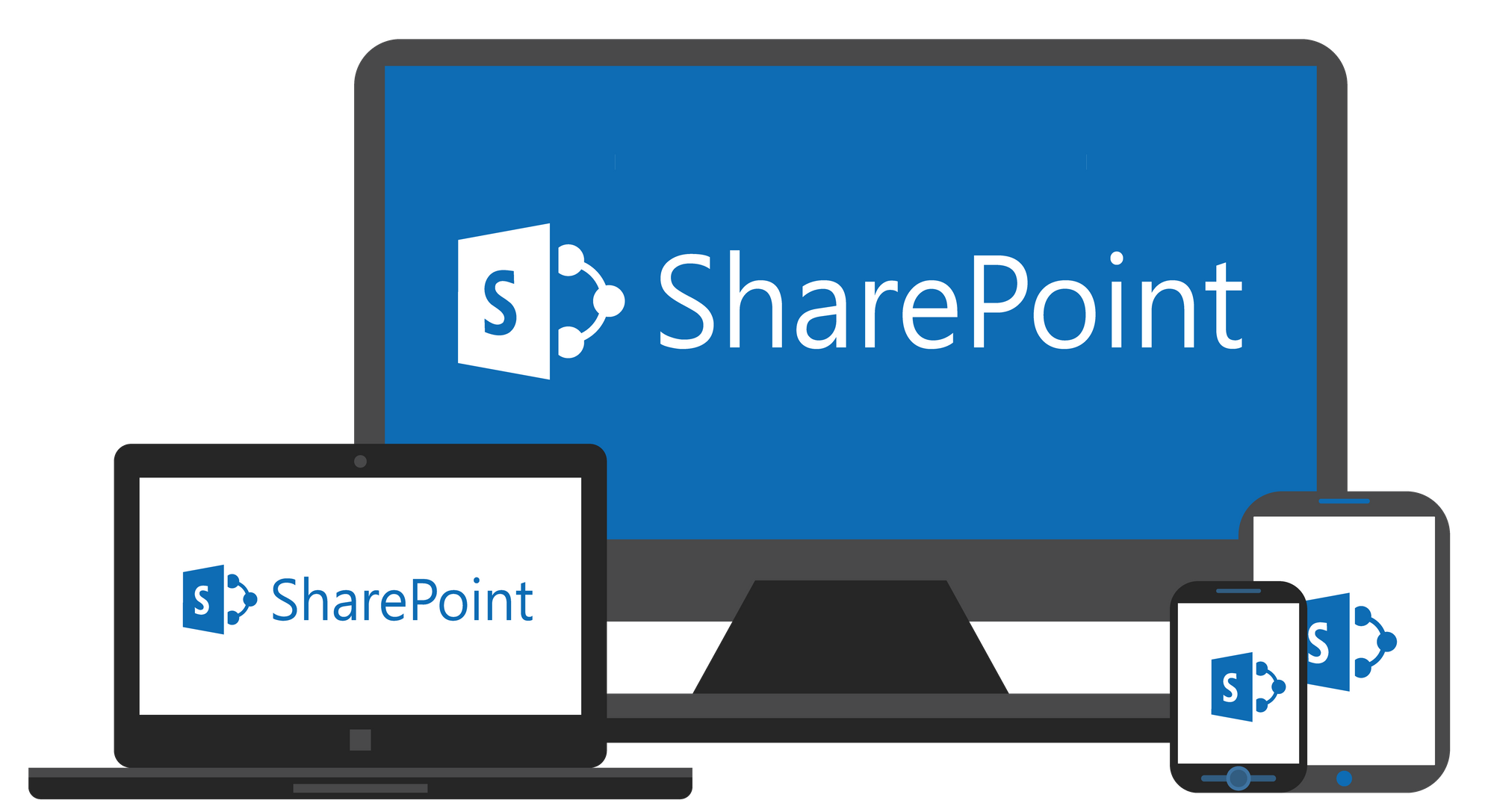 How long does it take to learn it?
The time that it can take to learn SharePoint depends on the skills needed. For example, if someone just wants to be able to upload documents and create pages with content in SharePoint, they'll be able to pick it up in just about a week.
It's obviously going to be a bit longer for developers as they will need to have programming knowledge. Developers can take anywhere from three to six months before they can take full advantage of all that SharePoint has to offer.
Those who just want to perform admin tasks may also need to learn about the functions for at least three months. Admin functions will include things like load balancing, SharePoint configuration on servers, deployments, and more.
There are plenty of educational resources available online for those who are wishing to brush up on their SharePoint skills. A whole host of SharePoint training courses are also offered on the Microsoft Virtual Academy.
How to become certified as a SharePoint administrator
With SharePoint being widely used by most Fortune 500 companies, there's an increasing demand for certified SharePoint administrators.
The certified administrators are sought out because they have demonstrated their proficiency and have the required skills to perform the job that is expected of them.
It's also very easy for these businesses to verify a candidate's SharePoint credentials. They just need to ask for the unique access code and they can then view the candidate's record on Microsoft's certification website.
Microsoft's Modern Workplace career path is currently the only certification path offered by the company that covers SharePoint. It's further divided into three levels.
Fundamental is the initial level that's meant for those who are looking to change their career or those who are just getting started with SharePoint Server or SharePoint Online.
Associate is for individuals with at least 2 years of comprehensive SharePoint experience, the Fundamental level is optional for those who go for this level directly.
Expert is the level which assumes that individuals already have up to five years of technical SharePoint experience. It's not possible to obtain an Expert level certification without first achieving the Associate level.
Exam MS-900: Microsoft 365 Fundamentals needs to be passed in order to obtain the Fundamental level certification.
It measures the candidate's understanding of concepts such as SaaS and PaaS, core Microsoft 365 services, pricing and support as well as security and compliance in Microsoft 365.
The Associate level certificate can be achieved by passing the MS-300: Deploying Microsoft 365 Teamwork exam.
It measures a candidate's configuration, deployment, and other relevant skills in designing and implementing Microsoft 365 services and managing overall governance and compliance for the platform.
Lastly, to obtain Expert certification, two exams need to be passed, MS-100: Microsoft 365 Identity and Services as well as MS-101: Microsoft 365 Mobility and Security. Skills in security and threat management, data migration, managing user identity and access, planning workloads, and more are tested.
A single exam costs $165 so that's going to be the maximum cost for Fundamental and Associate level certifications, respectively. Since the Expert level requires two exams, the maximum cost is $330.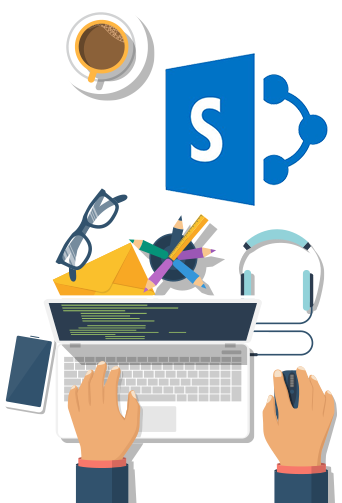 What do SharePoint developers do?
A SharePoint developer is primarily responsible for custom development. SharePoint is a very versatile platform and allows a great deal of flexibility in the value that can be extracted from it.
That's why the role of SharePoint developers is so important and one of the major reasons why they're some of the most sought after IT professionals in the industry.
SharePoint developers can create custom document management systems, intranets, and portals. They can add functionality to these systems as per the needs of the organization.
This allows for a highly efficient system in which only those features that are really required to function are present with no unnecessary functionality bogging things down.
There's also a thriving community of developers that create add-ins for SharePoint, allowing others to quickly deploy them and expand the functionality of their portals and intranets.
If the business requirements dictate, they can also create custom workflows to automate processes, develop highly customized features, site templates, web parts, and more.
One of the great things about SharePoint is that it even allows a great degree of visual customization. Developers can create an iteration of SharePoint that doesn't look like it at all.
They can switch out the platform's logo, colors, style, master pages, and layouts to create a truly customized look and feel for the organization. Such customized branding is great for driving user adoption.
Integration is also among the key responsibilities of a SharePoint developer. They can integrate the platform with not only many of Microsoft's other products but third-party products as well.
This ensures that there's no disruption in business processes even when multiple business solutions are being used.
Developers most commonly integrate SharePoint with enterprise management systems like CRM and ERP, learning management systems, and even social media networks like Facebook and Twitter. The possibilities are truly endless.
Development work is always required when users are to be migrated to a new SharePoint solution. The developers make sure that the transition happens without any problems.
Then there's also the matter of training the users on the new system. Developers can help with the preparation of training manuals for the users that help them get up to speed quickly.
Maintenance and support is another big part of the job for SharePoint professionals. There's a continuous need to provide support once the custom solution has been launched so that everything works as it was intended to.
This can be managing routine tasks like slow load times or installing patches to guarantee security.
The support function also relies upon feedback from the users regarding existing features. If something doesn't work as it should or lacks something, the developers can quickly fix it.
New feature requests may also be made by users from time to time. Developers can then quickly get to work and build them so that the organization can extract the maximum value out of the platform.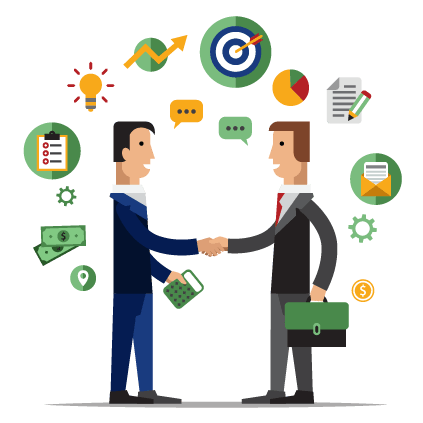 How SharePoint certified developers can help your business
SharePoint certified developers can help your business make the shift to this platform in the right way. The work that they do will make sure that no data is lost and users are migrated from legacy systems.
They can build just about any custom solution within the limitations of the SharePoint platform, allowing you to have functionality that's tailored to your unique business needs.
Zibtek, one of the world's leading software development companies, has a team of highly skilled SharePoint developers. They are experienced with both on-premises and cloud-hosted SharePoint deployments as well as the development of custom solutions.
These can be minor customizations like an approval workflow or a chatbot for the intranet to major projects like developing an entire intranet from the ground up.
It has worked with both Fortune 500 and startup companies, helping them realize their vision for the SharePoint platform within their organization.
Zibtek has offices in Salt Lake City, Utah and it also manages a global talent pool of experienced developers from its offices in the United States. Whether you're thinking about making a switch to SharePoint or have already been using the platform and now require more functionality out of it, contact the team at Zibtek and their skilled SharePoint developers will be happy to help you out.