Building the home of your dreams is no easy feat. From location to style and finishing options there are tons of elements to account for all while keeping comfort, aesthetic, and price in mind. While much of the process is exciting, some of it can be downright daunting. Choosing a builder alone takes hours of research and making sure you've found the right one takes even longer. Based on the builder you choose, your new home can look any number of ways if not given blueprints to guide the construction team. Building a house is complex. It takes many people with varied skill sets to complete the finished product. Sounds like software development, doesn't it?
Building software is in fact, a lot like building a home. Something as big an investment as custom software is not to be taken lightly. You wouldn't let your carpenter pick out your carpet and wall colors would you? No! Then you shouldn't expect a software engineer to create something that is unclear or not well defined.  
Because greatness is never achieved in solitude, here are a few examples of essential roles for new construction and their software development counterparts:

The Architect // The UX or UI Designer

In home construction, the architect is generally the first person who gathers information from you on what you'd ideally want. They are the initial planner for both structural and aesthetic design. They form your blueprints. In software, the UX/UI designer is responsible for making your product fit your user's needs. The blueprints in home construction serve the same purpose as wireframes in software development. They guide the team on what and how to build your product, as well as guide them on sprint planning, materials needed, and total cost.

The Contractor // The Development Team

The contractor and his team take your home from just blueprints to an actual building. They are responsible for the structure and the elements that make your home unique. These teams are comparable as the developers will take the wireframes and create a working product from a simple mockup. The construction team includes framing workers, finishers, electricians, and plumbers. On the software side, this team includes back-end developers, front-end developers, and QA analysts.

The Interior Designer // The Marketing Team

Though interior designers are not always within a home buyer's budget, it's often obvious when they've been involved as the new home looks like it's ready for a Home & Garden photo shoot. These people are responsible for choosing finishing options that fit your style and make your home look great. They take the information they've been given about your preferences in color scheme, materials, and what's available to them structurally to create a comfortable and beautiful space. The equivalent in software development is the marketing team. They will look at your finished product and make it fit with your brand via the ideal content and design. It's not enough to have a functioning product; you're offering must be visually appealing and effectively communicated to your target market for the best adoption.
Tips for Building New Software
When you're building a home in your 30's, you're probably thinking about egress window coverings and whether or not you can get away with solely wall mounted cabinetry. It makes sense, you've got to build a home that suits your family's lifestyle. Will that same home suit you when you're entering retirement? You probably don't need the same toddler-proof fortress you once did, though you may want to forego the stairs…
Building software with the future in mind is the key to growing Agile and not wasting budget on a website or product redesign. New software takes planning, and in the world of custom development that planning means wireframes! We are quite possibly the development world's biggest proponent of the Lean Methodology, and it is an entirely worthwhile step in the development process. Having wireframes makes the developer's job so much less ambiguous. It also allows the developer to focus on making his code work rather than choosing colors that represent your brand. You'll get what you want, and you'll even get a more accurate quote for how much it will cost.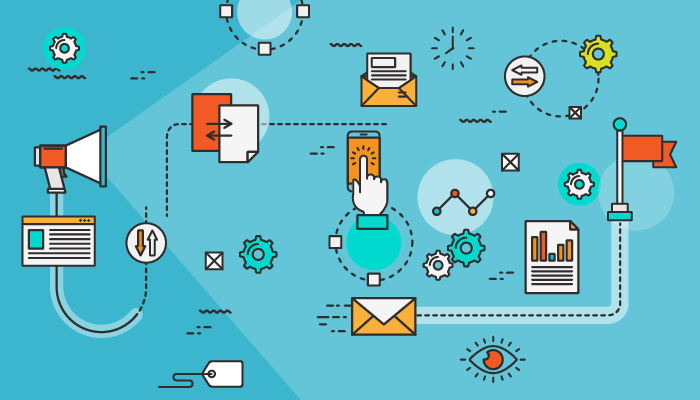 Features in your home and your software are one in the same. Some features may need to be prioritized over others. If you love to cook, then spring for the fancy hood vents. Similarly with software, if you've got a user-based product, adding a chat function may be completely necessary. You'd never say to a builder, "I want a three bedroom, one bathroom home" and let him choose everything else! You'd give the builder blueprints and hire a team of individuals to create the home of your dreams. When your software development partner has wireframes, mockups or any visual guide they can choose the best ways to create features, integrations, and even pricing.
If you make poor choices when designing the home of your dreams, you've got to live with it. Building new software is just the same. When designing a new home, you have to look at it from all angles. You wouldn't want a house that's meticulously thought-out on the inside but looks like a big box on the outside. Software development is exactly the same. Don't let all this talk of extensive software planning scare you! We've got a team of tech gurus waiting with bated breath to guide you on killer software construction. Just don't expect any housewarming gifts.
Need a Little More Info? We've got an eBook You'll Love!
Download the Guide to Get: