Are you in search of a good Java development outsourcing company but don't know where to start? We understand. There are so many Java app development "experts" on the market that the idea of choosing one can make your head spin.
And that's a shame, because second-guessing yourself and feeling indecisive right from the start is no way to begin the software development process. So, let's dial things back for a minute and try to get everyone in a lighter frame of mind over all things Java.
For instance, did you know that Java was invented by accident? Yep, one of the most popular programming languages ever came into being when Canadian computer scientist and Sun Microsystems VP James Gosling and his team were cleaning up C++ and realized they had created a new way for developers to "write once, run anywhere."
Other fun Java facts include:
·       Gosling originally called the language "Oak" after a tree outside his office.
·       The switch to Java happened when the creators realized all their best ideas were being hatched at a local coffee shop.
·       The language's famous waving mascot, Duke, was the brainchild of one of the team's graphic artists, Joe Palrang, who went on to work as an animator on films like Shrek. In 2019, the mascot's new personality, "Cloud Surfer Duke" was introduced.
Today, Java is downloaded about a billion times a year, and there are over 9 million Java developers globally—that's more people than live in New York City! And while Python recently topped Java as the world's most popular programming language, there are plenty of good reasons to choose Java for your application.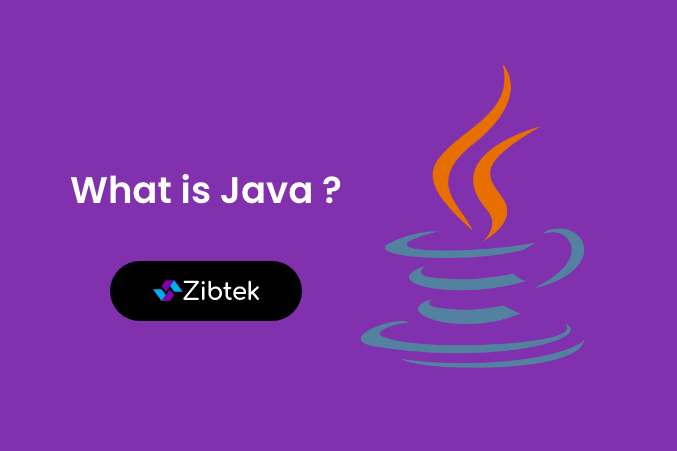 What is Java?
Java is sometimes called the "old fast grandpa" of programming languages. That's actually a compliment, because it means its years of existence have allowed it to create libraries for nearly any task. You can find it in operating systems on your smartphone and watch, and it can even be hidden inside your desktop. From hit games to integrated development environments, it's prized for making back-end development faster and smoother.
The past 27 years have seen 20 versions of Java released, and four platforms make up the language: Java Platform, Java SE, Java EE, and Java ME.
Reasons for its ongoing popularity include:

1. It's one of the best ways to build intelligent devices (Internet of Things).
2. It's the language of choice for Android mobile development.
3. It's one of the leading technologies for backend tasks like exchanging data and keeping software operations disruption-free.
4. It's cross-platform development ready.
That isn't to say that Java can't be used for front-end development, too. It's just that it excels at ensuring server-side needs work efficiently with no errors.
Who Uses Java?
You'll find Java environments on all sorts of devices big and small. It gives Java developers a lot of flexibility for treating code as agnostic to the system on which it runs. Combine that platform independence with high-level security features and simplicity of use, and it's easy to see why companies like Netflix, Spotify, and NASA choose the versatile language for business software and consumer apps alike.
Finance
Morgan Stanley, Goldman Sachs, and JPMorgan Chase all rely on Java to create convenient banking apps and automate financial processes. So, too, do the New York and London Stock Exchanges. It's a great tool for simplifying a customer's online bill paying and offers a secure way to use their digital wallets in-store.
Healthcare
Java is widely used in healthcare for diagnostic systems, record-keeping, and various server and web applications. If you're designing a mobile app for your business or facility, using Java ensures native performance reliability.
Manufacturing
Industrial users choose Java to unlock the power of automation and make their businesses more profitable and successful. In today's environment, a manufacturer's growth is directly tied to its ability to integrate its many systems, including machinery, equipment, and other processes. Java excels at helping businesses process and control systems in an integrated way so they can achieve their business objectives, even when they evolve or change.
Education
Because Java is a universal general-purpose programming language, it can be used to develop desktop and mobile apps, embedded systems, and more that work no matter which device is used. Systems like Canvas, Blackboard, and Moodle are just a few examples of software that makes it easier for students to learn remotely, in the classroom, or in a hybrid environment.
Other industries that rely on Java include aerospace and defense, entertainment, government, energy, and automotive.
But don't walk away from these examples thinking Java is only suitable for large enterprises. There are plenty of advantages to applying it to small business projects as well. For instance, it can quickly accommodate many users as your digital efforts expand. And it offers nearly limitless possibilities for finding the perfect Java development company for your specific needs.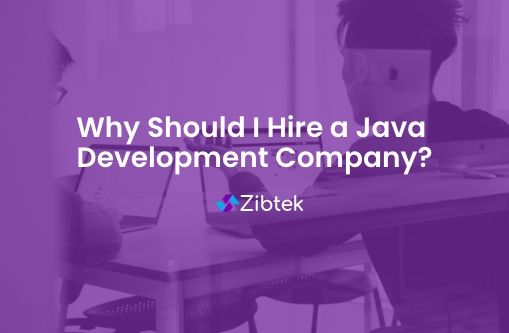 Why Should I Hire a Java Development Company?
A better question might be, why shouldn't you hire a Java development company? We've outlined a lot of the benefits of choosing Java for your next software build.
But since the question is why your SMB should hire a Java development company, here's our view:
·       It's great for creating revenue-generating apps in a short time.
·       Java-based solutions are celebrated for their speed, performance, and innovative features.
·       Its scalability and portability make it possible for engineers to work in a variety of situations and on various systems.
·       Java's rigorous testing capabilities allow for exhaustive reviews of your software's functionality.
·       Its robust security protects your business from cyber threats and breaches.
A Java software application's quality depends significantly on the developer's skills. When you outsource your Java development, you're assured of working with an experienced team of developers who, as a rule, have a higher success rate than when you only use your in-house team.
Step-by-Step Guide for Hiring a Custom Java Development Company
We opened this post with the warning that plenty of Java "experts" are out there eagerly pursuing your business. It's crucial to identify if the Java development company you're considering has a team with the skill sets that best meet your company's needs.
Here's a short list of what to look for in Java programmers and development companies.
1. A good cultural fit. Does the company's mindset match your business's culture? You want a provider that can quickly transition into becoming a team player.
2. Excellent problem-solving skills. Your Java developers should be proficient in writing, deploying, and managing code and be able to resolve issues quickly as they arise.
3. Java specialization. Does your candidate have the necessary abilities and tech knowledge to perform core Java principles? Does it understand or have experience with your industry and its users? If it doesn't, factor in a period of research and learning.
Skilled Java developers are in high demand, so finding one in your area who meets all your requirements can be challenging. Outsourcing is a streamlined and affordable way to get the services you need for your Java project.
Why Hire Zibtek's Java Developers?
Businesses have two options to use Java in their custom application development process:
1. Use in-house resources.
2. Outsource to a Java development company.
When you choose Zibtek's developers for your Java project, you get a wealth of benefits in return, including highly skilled engineers that, in the long run, save you a boatload of time and money that would otherwise be expended on in-house recruiting or training. Our team can help you experience faster development and get your product to market faster. You also get access to the latest tools and technologies and round-the-clock support.Want to learn more? Get in touch today.