1. Please tell us more about InstaReM founding story and how you have built it up to where it is today?

I had not much to do with international money transfers for most of my 10+ years of a professional career. An accidental personal experience got me thinking about a problem that was so huge and so universal.
Here's what happened. I was trying to organize a bachelor party at a resort in Phuket for a friend. When trying to book and transfer money my bank asked for extensive documentation to transfer a not-so-huge amount. Arranging all the documents would have taken a lot of time and effort. Luckily, I found an Indian friend based in Thailand, transferred the money to his bank account in India, and he paid it to the resort in Thai Baht. Later, the friend revealed that he had been sending money to India every month and his bank was charging a small fortune for the service. This got me thinking about how I could convert this problem to a successful business and spent a lot of time thinking about how I can scale this concept. Michael Bermingham, the other co-founder, was the first person I called in London when I strongly felt a need for a convenient, transparent and affordable digital funds transfer platform. After tonnes of research and identifying a better way to move money across borders, we got started on InstaReM. We incorporated InstaReM in August 2014 in Singapore and started in the Australia-to-India corridor in August 2015 as soon as our money transfer platform was ready.
2. What are your plans for this capital raised, and how have you been achieving your goals?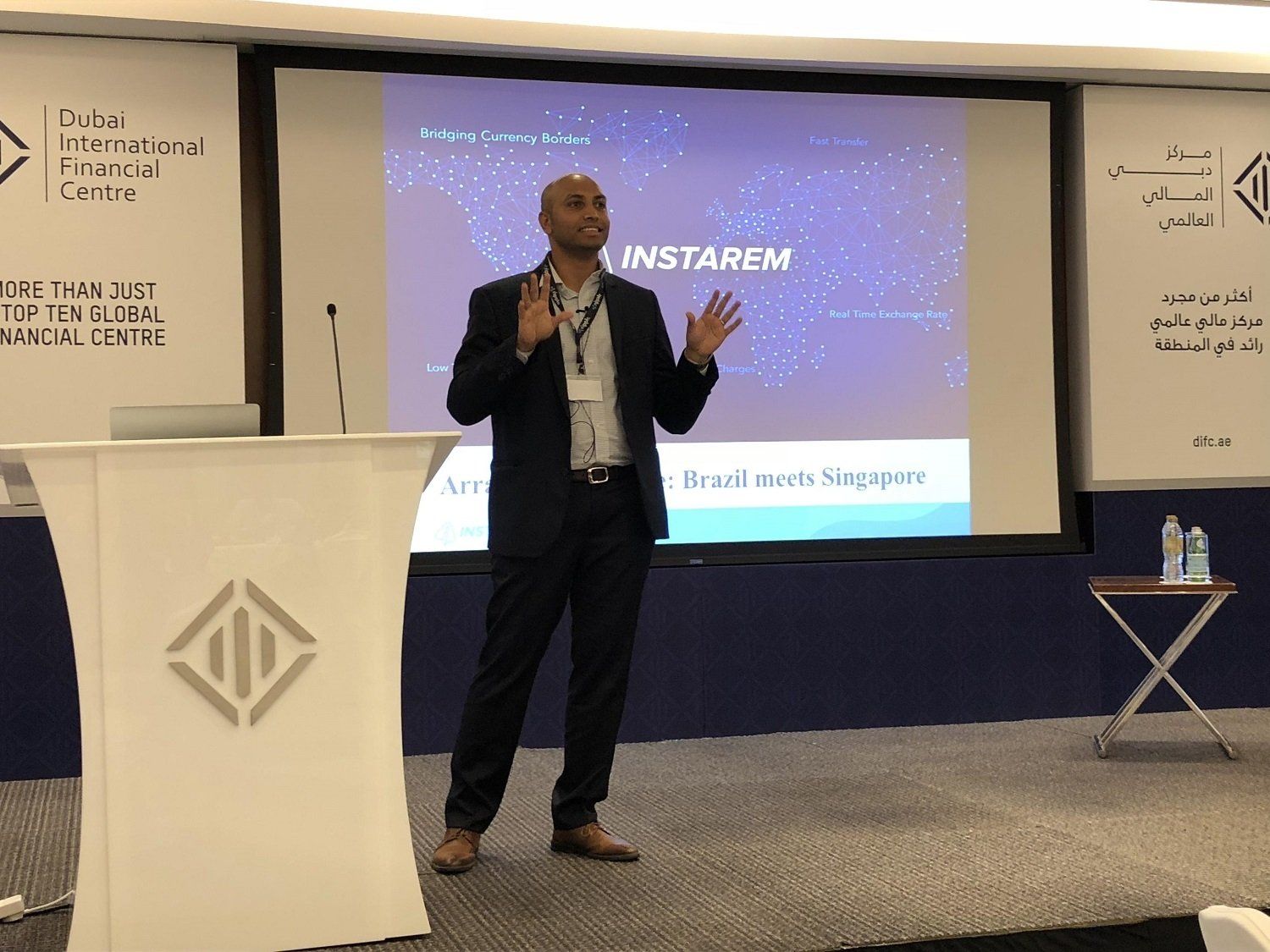 We raised US$ 41 million in the Series C round of funding which was completed in two phases. In November 2018, we received US$ 21 mn in the first-close of Series C round from MDI Ventures, Beacon Venture Capital, Vertex Ventures, GSR Ventures, Rocket Internet and SBI-FMO Fund. We closed the Series C in March with an additional investment of US$ 20 million from Vertex Growth Fund and Atinum Investment. Proceeds of this round are being utilized to accelerate growth in existing and new markets. We are expecting to get licenses in Japan and Indonesia this year. A part of the funds will be used to support the launch of new products, including a card issuing platform and multi-currency accounts. We will also use some of this capital to expand our operations in the UK and Latin America.
3. How does Financial Services Industry specific ecosystem looking like at the moment and how does this compare to a few years ago?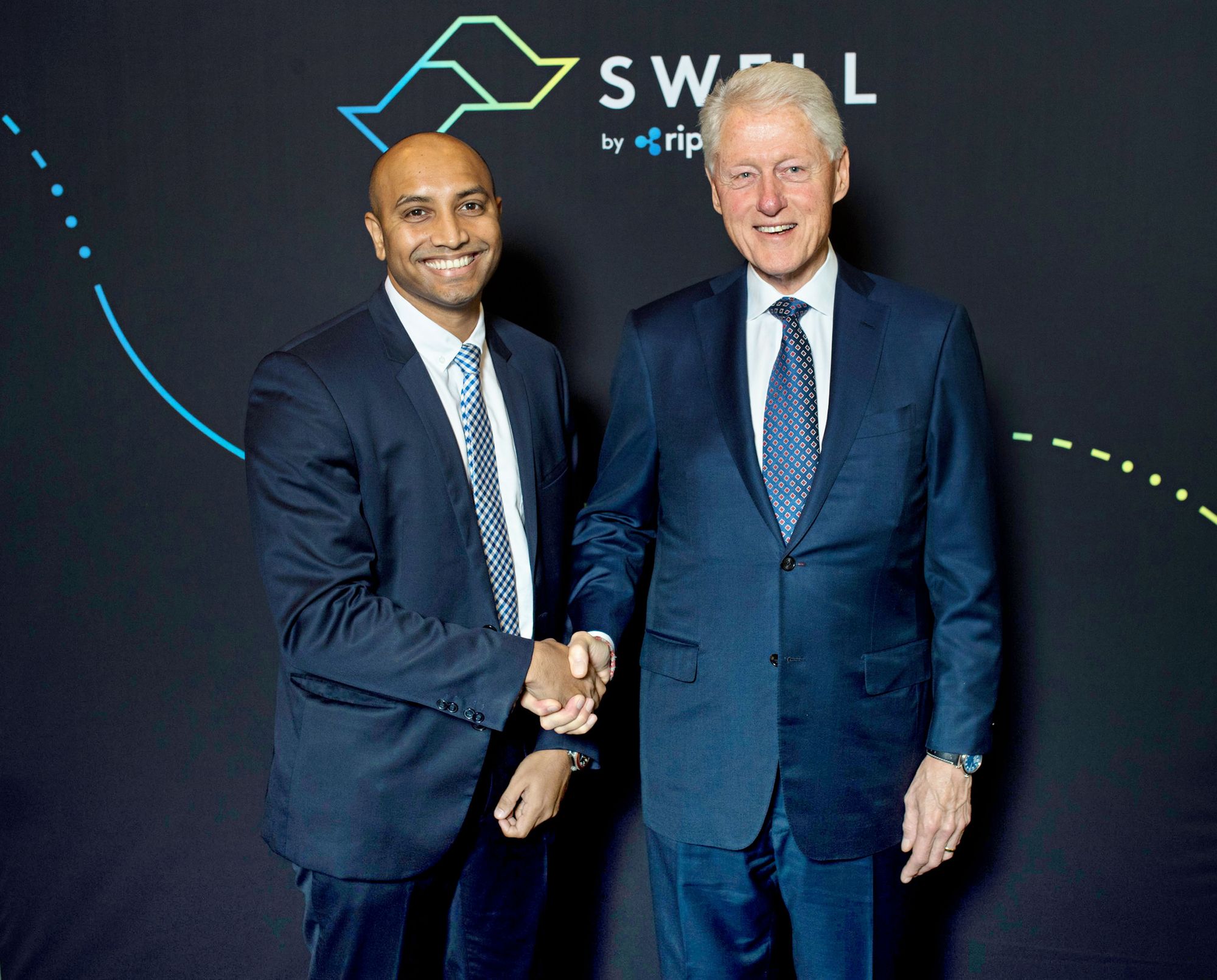 Globally, the financial services sector is huge and impacts almost every individual on the planet. A visible transformation is underway across the global financial services sector. The might of the traditional providers of financial services – whether in banking, capital markets, insurance or other areas – is being challenged by a slew of new-age providers. Combining the best in Finance and Technology, innovative fintech firms are leading this transformation in all parts of the world. The fintech-led transformation is finding strong traction with all stakeholders of the financial services industry. Regional and national fintech ecosystems are evolving in all countries and regions, led by disrupting startups from innovative founders, and supported by investors with a knack for technological innovations and forward-looking regulators in the different parts of the world. This ecosystem, in turn, is creating opportunities for innovators, technologists, investors and other stakeholders to build fintech disruptors of the future in all parts of the world. Large established Financial Institutions are getting warmed up to these ecosystems and are looking to involve in a way that helps all participants. The collaborative Fintech-FI partnerships will be mutually beneficial to all parties in the long-run.
4. What are the biggest challenges facing the Financial Services Industry and what do you think it will look like in 5 years' time?
Traditional financial firms are struggling with digital transformation, even as their future growth depends on it. While most financial institutions have started to embrace the technological revolution, there are still challenges that need to be overcome. Legacy systems, processes, and relationships make innovation difficult, even as breakthroughs in technology have been raising user expectations and attracting new competitors from innovative fintech. The future of financial services will require new ideas and methods for accomplishing tasks on a greater scale. Consumers of financial services today expects more, demand faster access, and expect better results than in the past. Banks and financial institutions that fail to deliver up to their expectations will likely struggle to maintain viability in the long run.
Another challenge is coming from the regulatory side. Regulations in the banking and financial services industry continue to escalate, requiring banks to spend a large part of their discretionary budgets on compliance. **The global financial crisis of 2008 led to a plethora of new controls. Tightening of prevailing regulations such as Basel II, MiFID II, Solvency II, PSD II etc., as well as newer regulations like General Data Protection Regulation (GDPR), Dodd–Frank Wall Street Reform and Consumer Protection Act etc. have pushed up the cost of compliance for banks and other financial institutions. And every update brings with it hundreds and thousands of changes in rules, which the financial institutions have to be dealt with on an ongoing basis. **Building systems and processes that are able to keep up with regulations and industry standards require resources on every level. Until recently, the options with the financial institutions to stay compliant were limited. Either they could go to large IT vendors or build regulatory solutions in-house. This vacuum for a cost-effective option has created a new service category, the RegTech specialists. These new-age specialists leverage cutting-edge technologies such as Distributed Ledger Technology, Artificial Intelligence, Cryptography, Big Data, Cloud Computing etc. to aid compliance in a more operationally efficient manner.
5. What is the biggest lesson you have learned as a founder?
Your success depends largely on the team you build. I think your product and your company is as good as the team you build. Hence, I invest a substantial amount of time and effort to build a team with a holistic understanding of the market and is able to drive the company forward.
6. What's the most important thing you're working on right now, and how are you making it happen?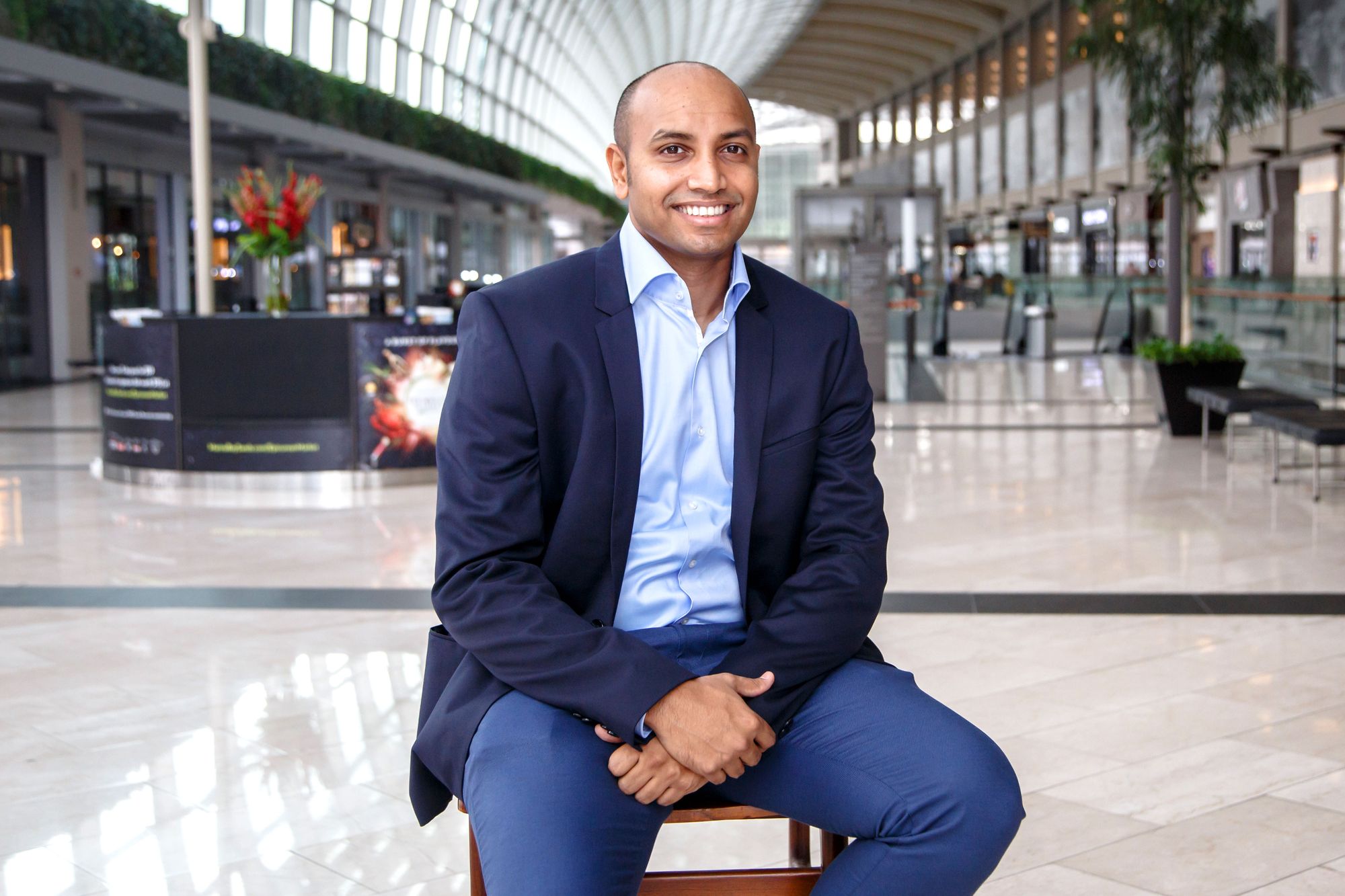 Recently, InstaReM has joined the global payments technology major VISA's Fintech fast-track program in the Asia-Pacific region. InstaReM works with VISA to build new solutions for moving money to and from different countries in fast, convenient ways that provide users with seamless digital payments and money transfer experiences. InstaReM's fintech partners desirous of expanding in Asia-Pacific can now ride on InstaReM's payments and remittances ecosystem, and issue payment cards to their suppliers/customers in just four weeks of them being in the program. They can issue payment cards on InstaReM license and don't have to wait for six-to-nine months that it currently takes to acquire a licence and develop own payment infrastructure. Also, we are already facilitating overseas payments for four of the top ten Southeast Asian Banks, and are in various stages of negotiations with a couple of other leading banks to power their cross-border money transfers to various destinations in Asia-Pacific, Europe and the US. Among other things, we are expecting regulatory approvals to operate from two more countries – Japan and Indonesia – this year. We are studying the potential for digital remittances in some other global corridors.
7. Take me through the skills of your top team members. What is each person best at?
It's been my strong belief that a company's success depends largely on the team that runs it.
I am fortunate enough to be able to build a great team.  As CEO of InstaReM, I am responsible for taking the firm to newer markets and overseeing operations across its global offices in Singapore, US, UK, Australia, Lithuania, Malaysia, Hong Kong, and India. I am also responsible for driving innovation across the company towards creating value-added payments experiences for InstaReM's retail and institutional clients.
I am supported by my co-founder Michael Bermingham, who, as the Chief Operating Officer of the company, is responsible for overseeing the company's global operations and compliance. Mike focuses particularly on expanding the firm by working with local regulators in each jurisdiction, and building teams and offices across different local markets across the globe.
InstaReM's global consumer business is headed by Pratik Gandhi. Pratik is also responsible for driving the business profitability across geographies as well as bank partnerships, finance, treasury, financial operations, HR and new licensing. Pratik comes with extensive experience with some of the big global financial and FMCG firms.
InstaReM's institutional business is headed by Rohit Bammi, who is responsible for driving the firm's institutional business across multiple geographies. With 30 years of solid experience in banking & financial services industry in emerging markets and the Asia Pacific in a variety of leadership roles, Rohit has the right connections at the right places.
InstaReM's technology team is headed by Nilesh Pathak, As the company's Chief Technology Officer (CTO), Nilesh leads InstaReM's technology teams divided between India and Lithuania, driving the firm's technology strategy, architecture, development and infrastructure & DevOps. With his deep understanding of financial transactions and technology, Nilesh is taking InstaReM's capabilities to the next level.
Rajesh Venkatesh is InstaReM's Chief Product Officer, looking into product management, product marketing and client solutions. Based in Seattle, Rajesh is responsible for driving InstaReM's Consumer, Enterprise and Card products businesses.
8. What's the hardest decision you've made so far?
In business, we take many decisions that are tough, but they are like everyday affairs – part of the business. However, there's something else that changed my life. Having lived and worked in India for the most part of my career, incorporating InstaReM in Singapore was one of the tough personal decision for me. Back in 2013, when I was in India, contemplating to incorporate InstaReM, we had two active VC discussions with Singapore-based VC's who both told me that I had a better chance of raising capital if I moved to Singapore. Given how much I wanted start InstaReM, I applied for the EP on a Friday, got it approved by Tuesday and told my wife that we were moving to Singapore. So, with less than $300,000 in our bank accounts and a 6-month runway, I took a call to move to one of the most expensive cities in the world. It was a tough call then. In the hindsight, it has paid off quite well!
9. What does culture mean to you and how do you ensure this culture is maintained with everyone at the company?
The culture is the basic building block – the DNA – of any firm. A company's culture is a mix of a variety of elements, including its people, work environment, company mission, value, ethics, expectations, and goals. For InstaReM, culture is an integral part of our business. It affects everything we do as individuals and as a company. From recruiting top talent to improving employee satisfaction, it's the backbone of a competent workforce. Without a positive culture, many employees will struggle to find real value in their work, and this leads to a variety of negative consequences for the bottom line. A company's culture reflects in customer service. Culture is the key differentiator of great companies. To me, it is the culture of a company that determines its longevity.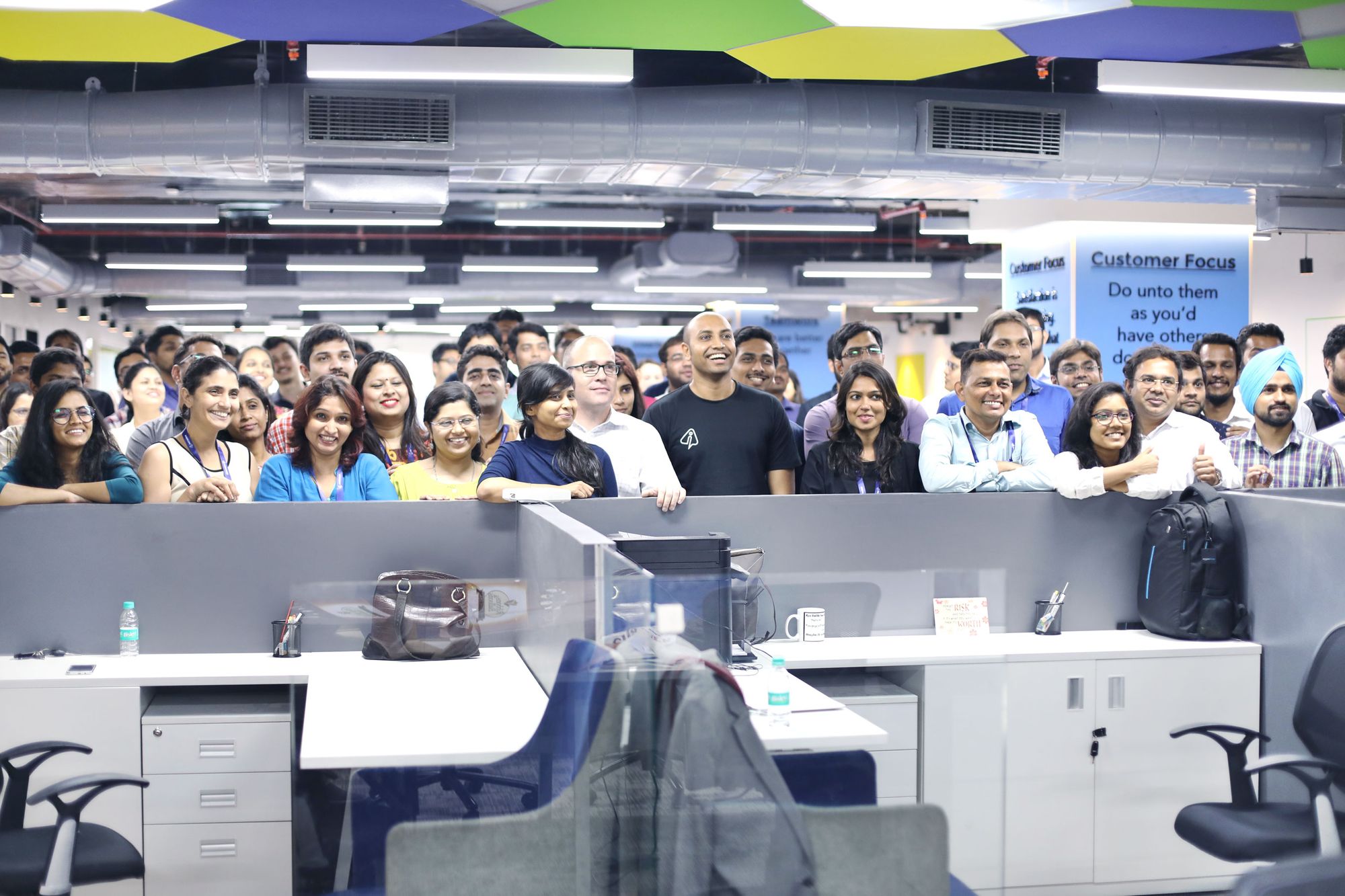 10. How do you drive innovation and new product cycles?
In the long-run, I believe that most businesses, however, innovative at one point, tend to become commodities. A successful business is the one that differentiates itself from the rest by way of better – and memorable – customer experience. To survive and stay competitive, it is critical for businesses to innovate. To me, innovation in business means responding quickly to customers' changing preferences and demands – well in time. We encourage our teams to think innovatively at every stage of product development.
11. What are some industry trends that are driving the company's strategies for future growth?
Having started as a cross-border money transfer firm, InstaReM is evolving into a global payments powerhouse, offering innovative solutions for moving money to and from different countries in fast, convenient ways. Apart from offering digital money transfers to consumers on desktop and a mobile app, InstaReM is also offering platforms that provide individual and enterprise users with seamless digital money transfer experiences. These include our upcoming Payments Cards and Forex Cards products.
While InstaReM has disrupted the retail remittances space with its quick, secure and cost-efficient money transfers for individuals, there has been an urgent need for similar disruption for businesses, especially for SMEs and Corporates, who need to make regular low dollar value cross-border bulk payments. To address their challenge, InstaReM has developed an innovative MassPay solution, a configurable, multi-featured platform that enables corporate / SME users to manage and control their high-volume remittances to multiple beneficiaries in multiple currencies via a seamless process.
We are looking at disrupting the global travel/tourism industry with pre-paid Forex cards. With Prepaid Cards, individuals travelling overseas can potentially save big by being able to convert their native currencies at real exchange rates, while avoiding exorbitant Credit Card charges. The overall savings potential is proportionate to the size of the global travel market. We are quite excited to get into this space.
12. What is the company's competitive advantage? Why will it be sustained?

Having started as a digital money transfer company for individuals in the Australia-to-India corridor, InstaReM has expanded its scope by moving into more corridors and developing innovative new products to uncomplicated cross-border money transfers. Today, we are offering solutions for everyone who needs to make international payments for any legitimate purpose. Whether an expat sending money back home to family or friends, or students (or parents) looking to pay for fees to a university abroad, or a businessman / traveler on an overseas visit who needs to use a foreign currency or a small business sourcing from overseas vendors or large institutional businesses who need to make thousands of payments to stakeholders in multiple geographies with multiple currencies – we have solutions for all. Meanwhile, we are also expanding our payments capabilities by entering into strategic partnerships with global payments leaders such as Ripple, Visa and First Data. Thus, InstaReM's competitive advantage is in being a one-stop shop for everybody's cross-border money transfer needs. We expect continued international migration and growing cross-border trade to drive the need for efficient cross-border money transfer solutions. The existing options – banks and money transfer operators – are not efficient, involving hidden charges, opaqueness and extended delays. The future is going to be digital and we think we are in the right space. With support from a capable team, I am confident of not only the sustainability of InstaReM's competitive advantage but I also of maintaining a frontline position in the space.
13. What does your typical day look like?
A typical workday involves connecting with InstaReM co-founder Mike Bermingham and global InstaReM teams for updates, meetings with regulators, existing/potential customers, investors, media and other stakeholders, attending or speaking at industry forums and sometimes firefighting crises. I am a compulsive mobile phone addict, and make sure that I respond to most of the e-mail messages that I get myself. I spend some time networking with the like-minded people with similar vision and passion. This helps me get valuable insights into the industry as well as connect with people who matter. I ensure spending some quality time with family – my wife and my six-month-old daughter – on weekends when I am not travelling.
14. What do you do when you're not at work?
That rarely happens. But when I get an opportunity, I involve myself in activities that help me recover, rejuvenate and recharge to take on the next set of challenges. I have been an athlete and love indulging in the sport of cricket. I also read to unwind – fiction, people, places, technology and business. I also love to listen to music – everything from classical to popular. Travelling is another way I unwind. Spending quality time with family and friends is another preferred way for me to unwind.
15. Last but not least what would be your advice to all those budding entrepreneurs?
At the risk of sounding clichéd, I would say, "always focus on the customer and never on the competition". I have experienced this and strongly advice everyone who is looking to build a great company.