There comes a point in every business's life cycle when spreadsheets and Post-It notes simply aren't good enough. You need a more advanced system for keeping track of your interactions with leads and customers. That's where a CRM comes in.
Whether you're generating leads, closing sales, providing customer support, or all of the above, a CRM helps you manage your data and share information between teams.
Some businesses choose out-of-the-box solutions, while others invest in a custom CRM that's uniquely designed for their team.
What is a CRM?
CRM stands for Customer Relationship Management, and is essentially a database that tracks and stores information. The more complex the CRM, the more it can do with that information, from sending automated messages to making sales forecasts.
There are three main types of CRM platforms:
Operational
Analytical
Collaborative
Operational CRMs are intended to streamline your day-to-day tasks; for example, by automating data entry. You're most likely to benefit from an operational CRM if you're interested in marketing automation, sales automation, or service automation.
What does that entail? First, your CRM can automatically create customer profiles and support tickets, no matter how a prospective customer reaches out to you.
Whether a customer prefers phone, email, or social media, your CRM can keep track of their interactions with you and send out follow-ups by their preferred channel.
Next, your CRM can help your sales team close more deals by using automated lead scoring and lead rotation. Everyone on your sales team can view a customer's profile, reducing the guesswork that goes into making a sales call.
Some CRMs even have built-in sales dialers, so you can call customers and schedule meetings without toggling between your phone, email, and calendar.
Finally, you can use your CRM to maintain an ongoing relationship with your customers through service automation. From AI chatbots who can route customer complaints, to a follow-up survey and interactive knowledge base, CRMs make it easy to stay on top of your customer's issues and upsell or cross-sell additional products to them.
The other two types of CRM are analytical and collaborative CRMs. They offer some of the same features as operational CRMs, but with a different focus.
Analytical CRMs are best for companies with large amounts of data. Analytical CRMs use data mining and even AI tools to process demographic and sales data.
For example, an analytical CRM can make sales forecasts based on customer data and help you decide which products to launch next to stay ahead of your competitors.
Collaborative CRMs are designed for companies in which multiple departments -- or even other businesses -- need access to the same data.
You can share customer profiles between your sales and support teams, to make sure that everyone's on the same page about recurring support issues.
Or, you can share limited information with external partners and vendors, sharing only the data you need in order to facilitate a deal.
As you can see, there are a lot of options, and most out-of-the-box CRMs will contain some elements of each type, such as automated data entry and reporting.
But when it comes to more specific tools, such as an in-app dialer or AI chatbots, you may need to purchase further integrations in order to round out your toolkit.
Here's why you should build your own custom CRM.
Now that we've looked at some of the tools that a CRM can offer, you should have a better idea of the kind of CRM your business would benefit from.
If your business has specific needs, or would benefit from a combination of all of the above, then you may be in the market for a custom CRM.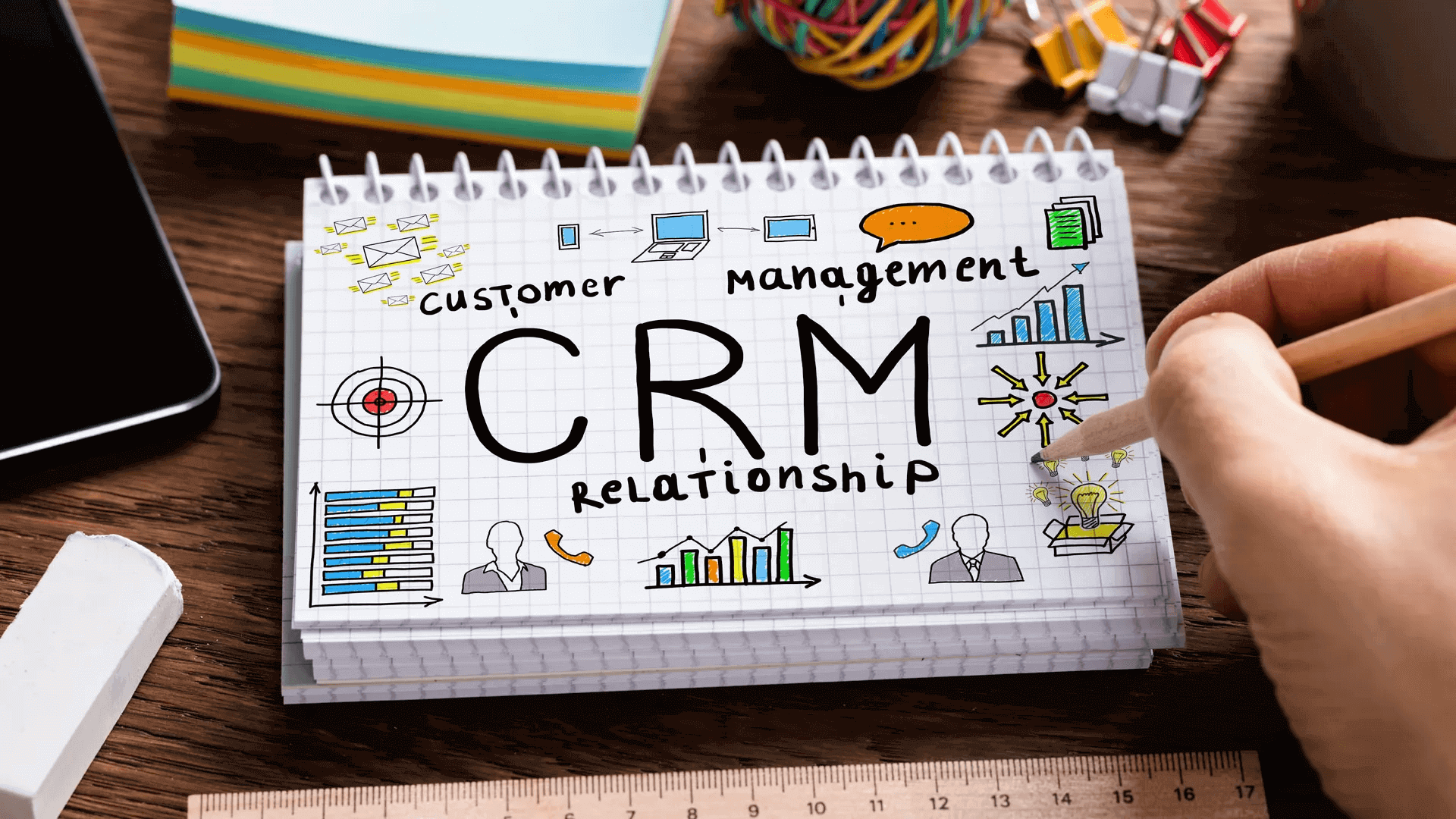 Let's take a look at a few reasons to consider building your CRM from scratch.
1. Tailor it to your business.
The most important reason to build your own CRM is that it's designed just for you. One of the challenges with implementing a new CRM is getting your team to adopt it.
Many companies buy an out-of-the-box CRM, thinking it will solve all of their problems, only to find that their team is reluctant to use it.
Not only do they have to learn a new system, but they have to navigate workflows that aren't designed for them, and work around tools that they don't really need.
Instead of trying to teach your team how to use a bloated CRM with tools that you "might need someday," you can build a custom CRM to your specifications. Design it to align with the workflows that you already use, rather than replace them.
In many businesses, complexity isn't necessarily better. A custom CRM will have fewer extraneous features to distract your team from doing what they do best.
2. Keep up with growth.
Second, a custom CRM allows you to scale your company and keep up with growth. An out-of-the-box CRM may meet your needs at first, but it won't grow along with you.
Many CRMs are designed for businesses of a particular size, and cost more when you add more users and features. Other CRMs are too big to begin with, and aren't really suitable for small and medium-sized businesses.
With a custom CRM, you aren't limited to the size and shape of your business today. As you add new departments and employees, you can scale your CRM along with you.
Add on more functionality as time goes by, without having to switch to an entirely new system, or teach your team an encyclopedia of advanced features all at once.
3. Integrate it with other tools.
Next, you can integrate your CRM with tools that you're already using for an even more streamlined workflow. Most CRMs have basic integrations, such as email and calendar, but others may not be available with an out-of-the-box CRM, or may cost more.
Whether you depend on social media for inbound marketing, or you want to keep using familiar apps like Dropbox and Slack, a custom CRM plays well with other tools.
You'll get the benefits of a central data repository and user profiles, while still getting to use specialized tools for specific jobs.
CRMs typically offer three types of integrations: native, 3rd party, and custom. Native integrations come standard, and include common tools like Gmail and Mailchimp.
Third-party integrations are provided by companies like Zapier, and can be used to build automated workflows on external platforms, from YouTube to Quickbooks.
Custom integrations are built on top of your platform's API, and are where you can really let your imagination run wild. We'll look at that more on the next topic.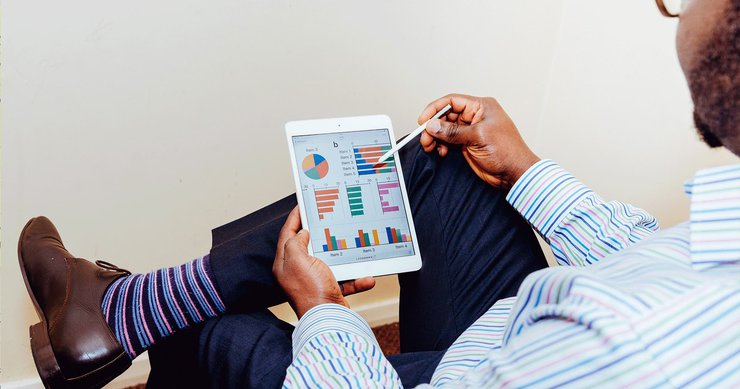 4. Build-department specific apps.
One of the most important reasons to use a custom CRM is to create specialized apps for individual teams or departments. Out-of-the-box CRMs may not have a public API that you can build off of, limiting your ability to design customized tools.
With a custom CRM, you can build multiple tools using the same API, ensuring that all of your departments link back to the central hub for consistent, real-time data access.
Build a survey app for your marketing team, a geolocation app for your field sales team, an employee tracking app for your HR team, and more.
Each of these apps will be able to access customer profiles from your CRM and update customer records as needed.
This is especially useful for companies with remote employees or with teams in multiple locations, enabling your teams to stay synchronized even while on the go.
5. Pay only for what you need.
Finally, you'll often get better pricing when you purchase a custom CRM. This might sound counter-intuitive, because custom CRMs have a steeper up-front cost.
But you'll save money over the long-term by avoiding recurring subscription fees and add-ons that can balloon your expenses as your company grows.
For example, Microsoft's Dynamics 365 CRM costs $95 per month per user, plus $20 per month per user for additional licences to use other apps.
While that cost may sound reasonable when your company is small, it can quickly feel excessive, especially if some of your employees use your CRM more than others.
After all, everyone needs access to the CRM, but why should you have to pay the same fee regardless of how much or how little each user interacts with the product?
As your company grows, you may be trapped into a pricing plan that surpasses what you would have spent to develop a custom CRM of your own.
With a custom CRM, you'll never have to worry about changing subscription plans, or being locked out of tools you need because they cost too much to access.
The five-year cost for maintaining a CRM subscription with 25 users can easily reach close to $200,000. You can develop a custom CRM for far less.
Build a custom CRM with Zibtek.
If it sounds like a custom CRM is right for you, reach out to the team at Zibtek to discuss how we can help you develop a custom CRM today. Our CRM developers can help you design your first CRM, or migrate your existing CRM to a cloud-based platform.
When you work with Zibtek, you'll get a custom CRM built to your unique specifications, with custom integrations and ongoing maintenance support.
Give us a call or send us a message to get started building your CRM today!